A real getaway!
It seems like I've had more escapes than Ned Kelly this month (not that I'm complaining!). I found myself house-sitting in Brisbane last weekend (more on that later), which was an opportune time to jump on a train to Caboolture, one of the outer northern suburbs, and continue riding north. The plan had been to ride into the Glasshouse Mountains initially, but I got onto Old Gympie Road a little too soon (I think it was the wrong Old Gympie Road), and ended up taking a series of very pleasant, but utterly pointless detours.
Eventually I found my way again, and the views started opening up. This is an amazing part of Australia, with mountains all around, but none that apparently need to be ridden up.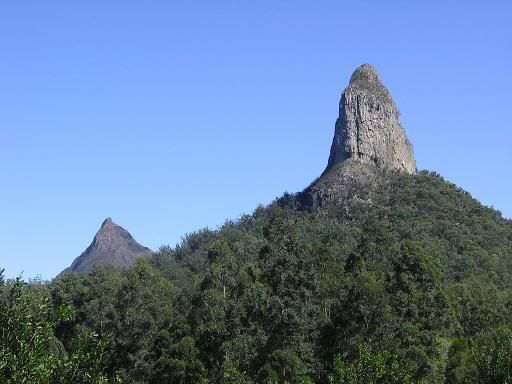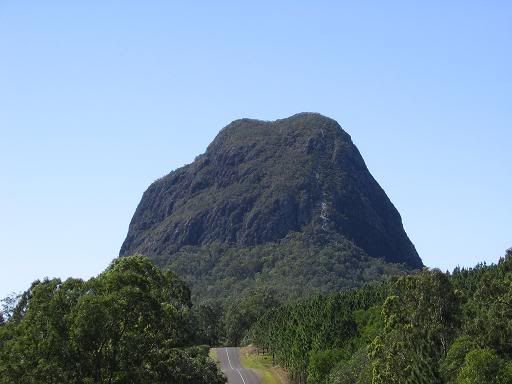 Of course, this will never do for me -- I have to ride
up
mountains! So it was after I got to Beerwah that I decided to ride west, against another blistering headwind (although not as strong as yesterday's), before a long, gradual climb through the village of Peachester and beyond. I was going to come out here a month ago, except that I was struck down by illness at the time.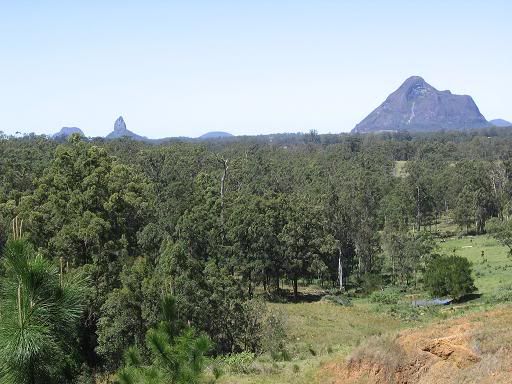 10km or so out of Peachester, the long gradual climb suddenly kicks up very steeply. The steep section is only 900 metres long, but it puts on around 130 metres in height during that time. Once this section is reached, however, the views begin to unfold all over the place.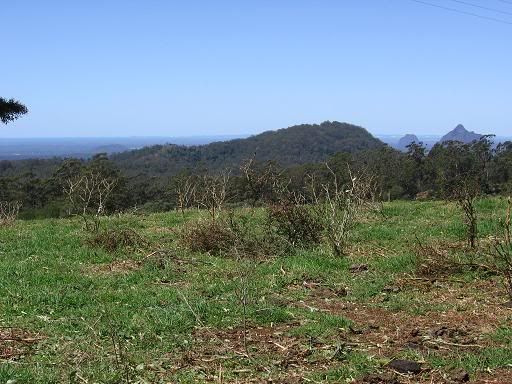 Shortly after this I reached the town of Maleny. After hours of near isolation, it didn't take long for all those people to start getting to me. I made a decision to swing across to the other ridge and ride across through Montville and Mapleton, before the screaming descent into Nambour for the train home. I was also somewhat against the clock here, but now that the wind was a tailwind, I figured I could make it. The views on this ridge are even better, and the stretch out for miles on both sides.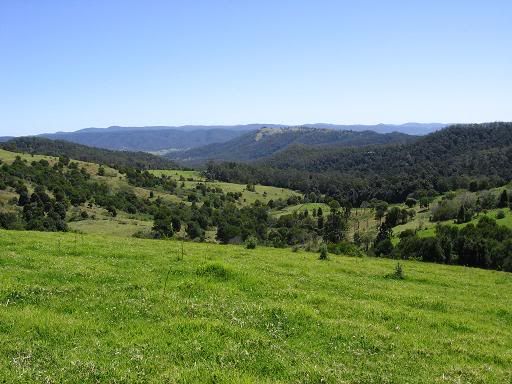 There were also some sharp ups and downs, in this shot, the road climbing the next spur is visible in the distance. This ride-hugging road really is an inspiring experience.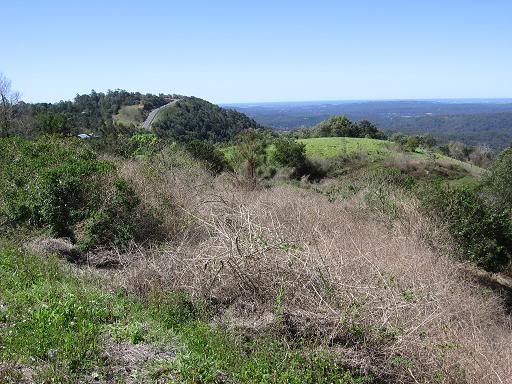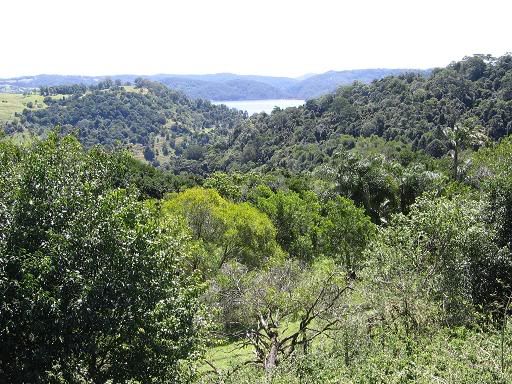 There were umpteen other photo opportunities up here, but eventually it had to come to an end, although I would have preferred a more gradual descent into Nambour, at least a little longer to enjoy the views. The road screams down out of Mapleton very steeply. Of course, Nambour suffers from the same lack of signage that most Queensland towns seem to, but I was able to find my way around it instinctively (at least, find my way to the train station). Beyond that, there is little to tell, apart from the fact that the train back to the Gold Coast takes a long time (well, it does cover 200km or so). This is something I'll need to plan for in the future.
Right now, I'm wondering about taking a bike onto the Tilt Train, the high speed rail link to Rockhampton or other points north. I'll do some research when I get around to it. It could be an interesting long weekend option next year.