Glad that one's over.
The one saving grace: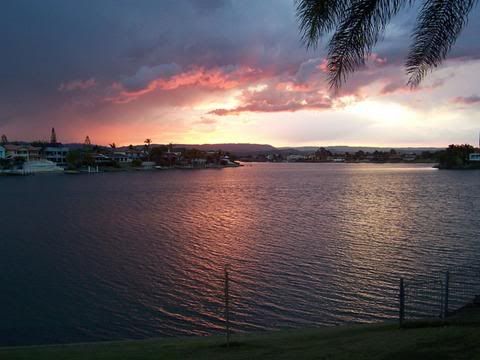 I hate days like this. Seems everything I tried to do today just didn't want to work. The truth is, it all started so promisingly, a 5am start to take the bike up to Springbrook today. Still a bit of moisture around from yesterday's delightful rain, had an interesting conversation with another rider on the earlier parts of the climb, before ascending beyond, over the 1,000 metres climbed barrier up to Best of All Lookout. I didn't linger at the view, however, as the arrival of a tourist minibus took away my the ambience of the experience.
It was on the descent that the problems started. I seem to be having a recent run of flat tyres (ironically, I was just about to purchase a new rear tyre, would have done so yesterday had I got the time). A flat isn't normally a major drama, put the spare tube in, pump it up and off I go, 15 minutes max. This time, however, the spare had developed a hole from somewhere, the glue in my repair kit had dried out, and the pump decided not to work at all. Seems some of the bearings in the back wheel are screwed from the review I did this evening.
For a while I pondered my options, well, there weren't too many. I just had to walk. Of course, 40km from home up in the mountains, this isn't such an engaging proposition. The good news was that I had 963 metres of height to lose to get back to the coast. The other good news is that the scenery of Springbrook makes such a task reasonably bearable. After about 7km of walking (and about 300 metres lost), I found a phone and called a relative.
They were cool about it, but it was the embarrassment of being stranded that gets me. This hasn't happened for something like 100,000km or so. It's just so frustrating sometimes. Even if waiting here made it a little more bearable: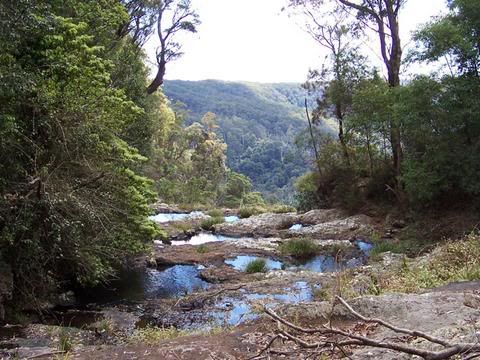 The weekend wasn't all bad though. As mentioned last week, I bought that CD from Art of Fighting. Now that is worth listening to more than once. It's one of those CD's that everyone should have a copy of -- for their own good. I know it maintained my sanity when the loose rear-wheel bearings on the bike were annoying me this evening. In fact, it's what I'm listening to right now as I get ready for bed. Bring on tomorrow!