Another Stunner!
That's probably the only way to describe what happened out at Tallebudgera Valley this morning -- simply stunning. Shortly after cresting the murderous Trees Road climb (22% and long, and I did it all without getting out of the saddle), and the twisting descent of Ducats Road, the vistas started opening up spectacularly.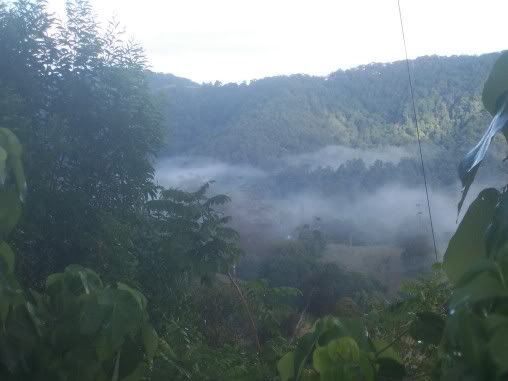 What followed can only be described by the pictures presented. Needless to say, it was simply stunning.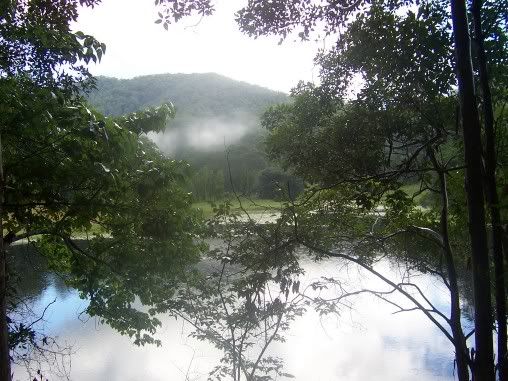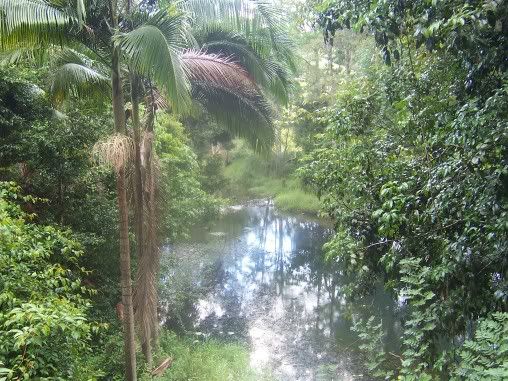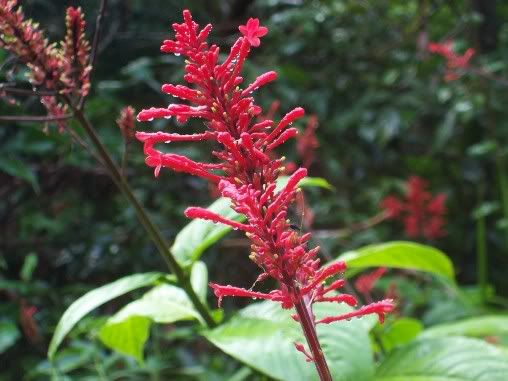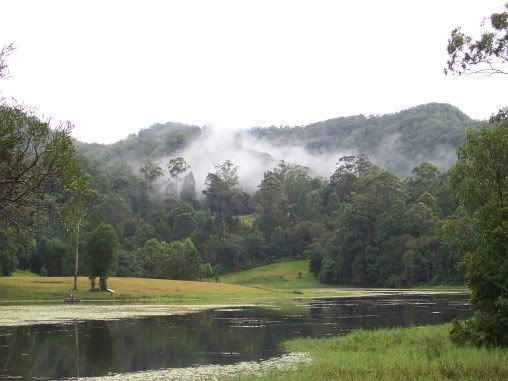 Ultimately I started to feel like the whole valley was taunting me. Almost tempting me to take more pictures, to stay there longer (would have done had I not needed to hit that CPA study session), or perhaps gloating because I would have to return to suburbia. Eventually I did that, but the difference between suburbia and the valley was even more surprising. The coast was a full 10 degrees C warmer, just an hour later! The occasional glance over my shoulder indicated that the valley was still offering the misty vistas and the beautiful showers that had only added to the ambience of my outing.
Why can't everyday be like this?