Summer's here
Another brutal imperial century yesterday, but I wasn't going to settle for anything less, so it's all my own fault. I rode south along the beach before detouring inland through Bilambil and Urliup. I haven't had a southern ride for a few weeks. I'm still waiting for someone to explain to me why all these sculptures have suddenly turned up at Currumbin Beach.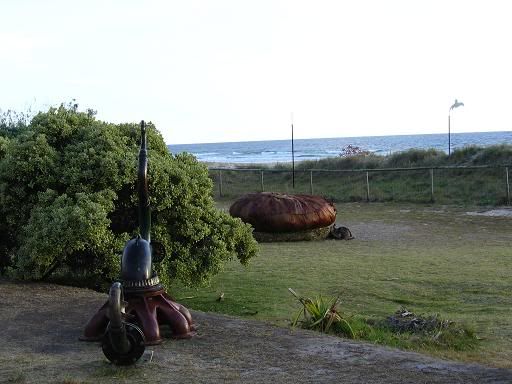 I decided to explore a couple of fire trails near Stokers Siding, I ended up being greeted by 15-20% gradients on some very loose dirt (I'm not calling it gravel because it wasn't). It was disgustingly hot too, 33 degrees C (I'm comfortable when it's around 13). There were, however, great views to be had at times. The only real let down was that they all seem to be dead ends. I'd been hoping to perhaps link up with the Burringbar Range or Mt Jerusalem. I suppose there will be other days.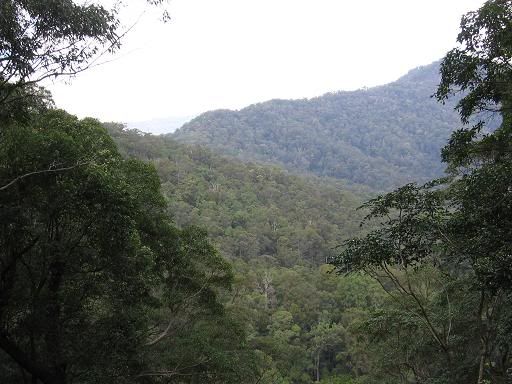 After that, and drinking a deliberately excessive quantity of water at Uki, it was a ride home into a relentless headwind. This just didn't let up at all, at one point (on The Pilgrims' Road) I was struggling to hold 17km/h. Actually, I kinda began to enjoy it at that point, it gave some relief from the heat and humidity! It seemed like it had been an eternity before I reached the climb into the John Hogan Rainforest -- I took a couple of detours here because I feared I might fall short of century distance, but true to form I made sure there was no flat ground in them!
Looks like summer's arrived -- it actually seemed to get hotter when the sun went down. On the plus side, another 3,000 metres of climbing over the weekend, takes me over 16,500 for the month and 121,000 for the year. Ra!