A mess
Things didn't go
quite
as planned on the 600km ride at the weekend. First of all, my train from Fortitude Valley to the start at Westlake (both suburbs of Brisbane) didn't show. This meant that a) I had to ride 25km to the start; and b) I got there 20 minutes late. Still, I arrived confident that I could make up the time -- after all, I've been through enough crap to get there. I set off from Westlake, and just pootled around the outer suburbs of Brisbane, focusing mainly on finding my way through the convoluted route than trying to make up serious time. It was at this point that I started to enjoy things again, all the crap that went on last week finally disappeared under the joy of just riding largely unfettered.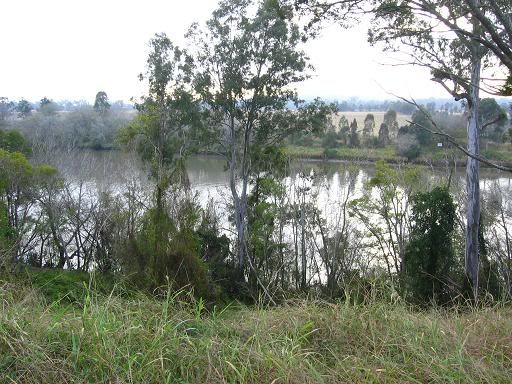 25km or so in, I passed one of the riders doing the 300k -- he told me he was basically abandoning there and then, and that he didn't feel as though he'd make it. I couldn't really think of any consoling words -- how do you lift the spirits of someone who's quit after 25km (and who you've already caught after a 20 minute delay)? I rode on, through Ipswich, and out to Laidley and the first checkpoint. Here I caught one of the earlier starters, Dave, who had been delayed acting as a witness in a car crash. We set off together after that, over the climb of the Great Dividing Range via Ma Ma Creek. This was probably the most scenic part of the ride.
I managed to stay with Dave until Clifton, but I had a dilemma. He was setting off quickly to try to catch the other riders (of whom there were now just two). I hung back to eat some serious food -- this was probably my fatal mistake. I had enough muesli bars to hang on until Pittsworth, but just didn't do it. Darkness fell on the way to Pittsworth, and the wind and rain intensified. I was struggling, but I hung on through this section. On making it to Pittsworth I realised that I wasn't losing any ground on the other riders, but again, arrived at the checkpoint just as they were leaving. The 20 minute delay at the start still haunted me! Again, I opted for more food, and again I was riding alone.
Pushing into the wind and probably the first decent downpour this area has seen for several months, I began to get disheartened. There was no reason for this, as I wasn't really losing any time, but the distance just seemed daunting. At one stage I literally ran off the road through tiredness, but managed to recover enough to avoid a nasty crash. I made it to Oakey and decided I'd had enough after 280km. I abandoned and got a ride out to Dalby, the 600k was effectively over. This was another mistake, as I had, in fact, negotiated the hardest part of the ride to get here. Had I just continued -- even if I'd had a break for 10 minutes to get my thoughts together, I have no doubt I could have made it to Dalby.
As it was I got back on the bike at Goombungee the next day and rode the final 170-odd km to "finish". For most of this I felt surprisingly good, apart from a little fatigue in Toowoomba (which didn't last long). That disappeared on the descent of the Toowoomba range where I passed four trucks. I shared the ride home with Lisa, who had traveled up from Inverell for this event, and was still a chance to finish. Clearly, she knew what she was doing better than me, having already done 300k and 400k events (I was jumping in without ever completing either of those). We passed the time with some idle chatter, and I learned that when I hit a flat spot, I just need to persevere and ride through it. Had I done this the previous night, I could have completed the thing. I suppose lessons are never too late for learning.
We had one interesting moment where the route slip... er.. gave us the slip. We ended up taking a stretch on the Ipswich Motorway. The signs didn't seem to list "bicycles" among the prohibited items on that road, so we may have even been doing this legally! Even so, I think the dangers of riding on these roads is grossly overstated. I didn't actually take any pictures on the second days' ride. There were probably one or two opportunities, but I just didn't really think of it.
As for what I'll do differently next time, I'll definitely be doing the full series next year. I've done enough 200km rides to sink a battleship, but the 300 and 400 would have been useful preparation, as well as being decent achievements in and of themselves. I will also (hopefully) eradicate the late start and the pre-ride mechanical problems that basically destroyed my final preparation this year. Overall, considering the preparation and how naive I was about this, I probably did reasonably well to finish with 458km. Physically I know I'm up to this, it's just the mental barriers that need to be knocked down.
Incidentally, Saturday's 280km was the fifth time I've been at or above 280 without managing to break 300km. This is becoming a habit, and one that I want to eliminate as soon as the opportunity presents itself. Maybe an extended ride taking in Byron Bay, Ballina and back through Mullumbimby in the near future might be the tonic.