400 Up!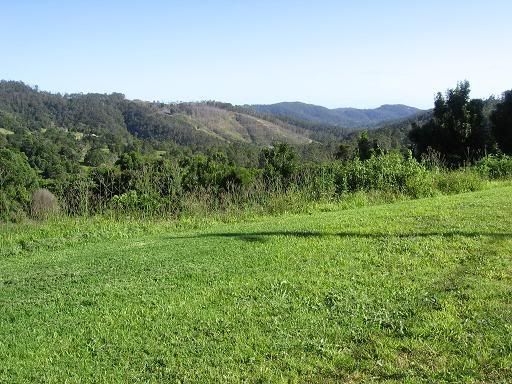 I have been using an altimeter since May 2004. This morning the "height gained" odometer ticked over 400km. Actually, the real height gained is probably at least 10km higher when one considers I rode without a computer for a few weeks earlier this year. I chose Tallebudgera Valley as the location to bring up the milestone this morning -- largely due to time constraints. I did find time to take a detour of Petsch Creek Road (pictured above) just to add a bit more climbing.
The detour is a very pretty one, albeit rather short and steep. I was really left wondering why I don't do it more often. Right at the top, there is sometimes a great view of Tallebudgera Falls coming over a mountain. That wasn't in evidence today, evidently they haven't had much rain out that way.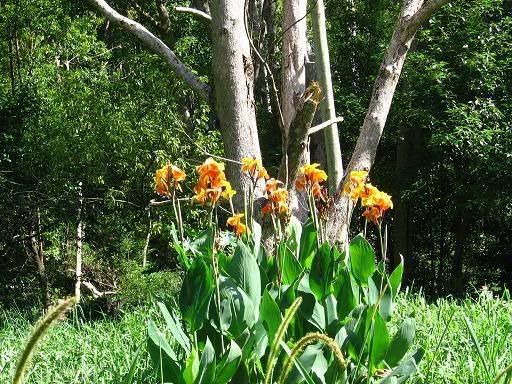 In other news, I had to get more sunspots removed from my face today. I don't seem to have any sun damage anywhere else, but my face has now had five of the things turn up in the last twelve months. It's actually starting to become a bit of a concern, and probably offers an insight into what my eventual cause of death is likely to be. As a long-distance cyclist living in the skin cancer capital of the universe, my options seem to be either give up the thing I love most in the world, or suffer the consequences.
Even then it isn't so clear cut. I've heard suggestions that most of the skin damage that ultimately leads to skin cancer is done in the first 12 years of life. I suppose I could just do all my long rides at night, but sleeping in daylight hours in a Queensland summer is just about impossible, so that's probably not a realistic long term option. Maybe I could just find a decent skin moisturiser, apply it everyday and hope for the best.
Either way, I need some immediate big kilometres tomorrow. There are now just two weeks until the ASH Dash in Hobart, and this weekend could realistically be my last chance to achieve that.