Duck Creek Road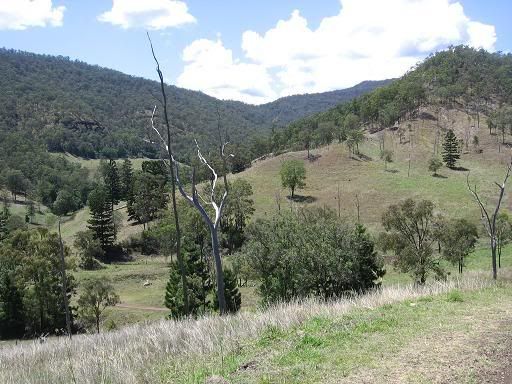 It took me a while to get around to riding the Duck Creek Road way to Green Mountains. Even as recently as Saturday it looked like I'd have to put it off again, after the area copped four inches of rain in 24 hours -- not always conducive to riding up a mountain on dirt roads. Yesterday I decided to go anyway, as most of the other options seemed decidedly less interesting by comparison. The first part was the early ride through Clagiraba, Canungra and Beaudesert into the Albert River valley. It all passed by relatively uneventfully.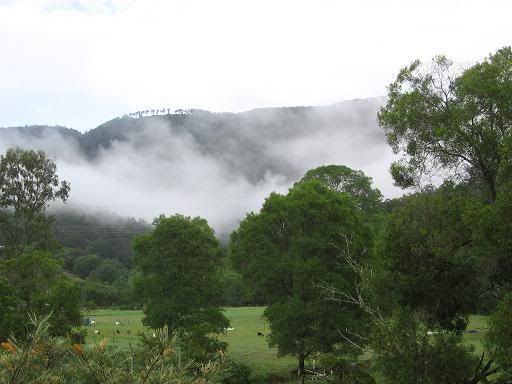 It was here that the climb seriously started, having to open and close a gate along the way, on a rough dirt road. If anything, the previous day's rain seemed to have made the surface smoother than it otherwise would have been. The gradients in the early stretch were another matter. At one point I calculated a 1km stretch at 16%! Of course, travelling this way, it didn't take long for the views to open up.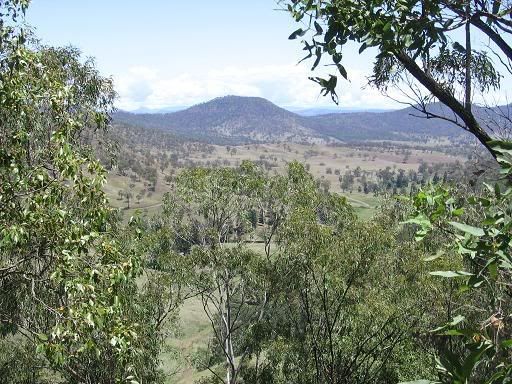 For a "road" only constructed in 1978, there seem to be a lot of historical monuments in these parts.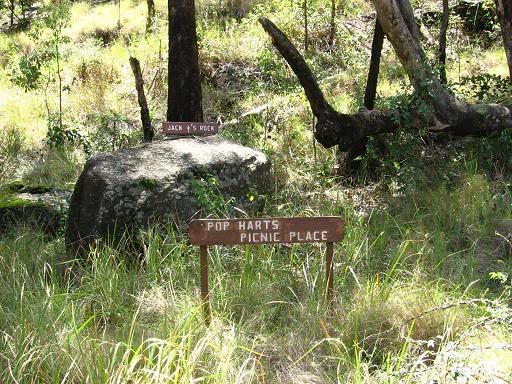 Once I'd climbed over 500 metres altitude, the gradients fell into a more sane pattern, steadily winding it's way around the mountain for a while. There was one final assault to get up to the 700 metre mark, but here the view was worth every ounce of effort to get here.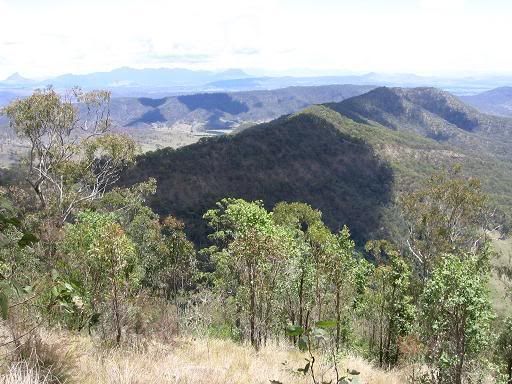 It wasn't far from here that a dramatic change of vegetation occurred on entry to Lamington National Park, from this...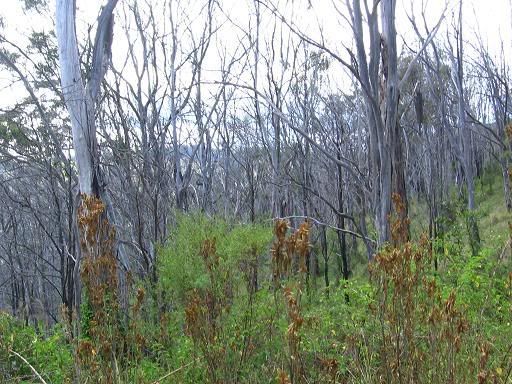 ... to this.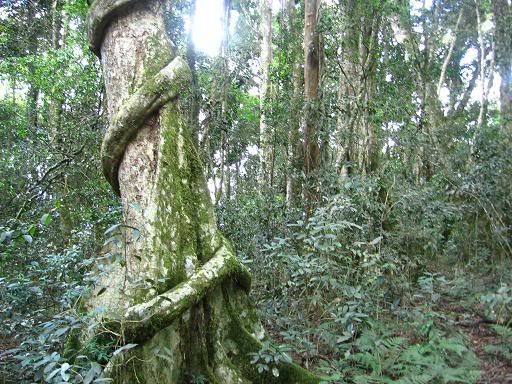 Now the temperature was cooling rapidly. From 30 degrees C at the bottom, it had fallen to just 18 degrees C in the rainforest at the top of the plateau. For some reason I managed to arrive the same day as a 4wd rally -- one guy was going to try to complete it in a sports car, I think he was in for a rude shock. After this I was back on the familiar road to O'Reilly's Mountain. The return from here was pretty straight-forward, except that there was a 20 minute delay on the way down the mountain after a tree had fallen and blocked the road. Later there was the promise of a storm to make things a little more interesting on the final stretch from Canungra, but that just never happened.
One thing I did note was the "Goat Track" -- the road climbing Mt Tamborine from the Canungra side was closed. I'm not sure whether it was a permanent or temporary closure and it certainly came as a complete surprise to me. I've ridden up there a few times and never really noticed a problem. I'm even contemplating a renegade run up there in the coming weeks, if I ever get the time to actually do it.