Sackings imminent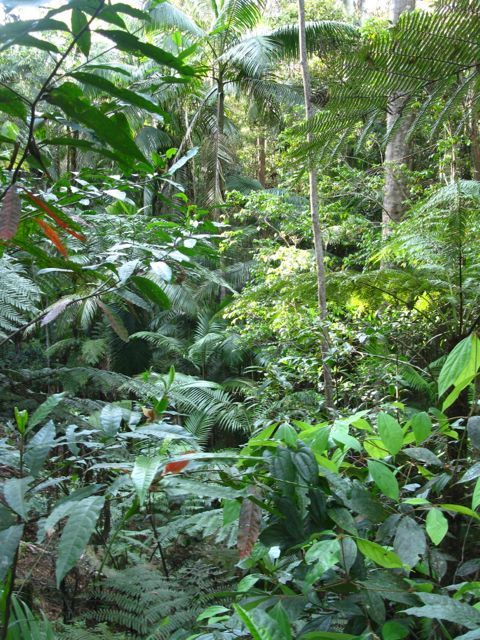 Would you believe it's taken me almost three weeks to get around to writing this post? Despite (or perhaps because of) a rather disappointing way to start a 180km ride. It was three weeks ago that I discovered the Tweed Shire Council have now decided to seal all but 1km of one of my favourite dirt roads -- Urliup. I probably should have known it was coming eventually, but they seem to have forgotten what happened
last time they pissed me off.
As it was, I now had 140km left to try to find another dirt road to fill the role that Urliup used to fill (which is basically a quick and effective way to escape "civilisation" and all it's dubious "benefits"). A few suggestions came to mind. Reserve Creek Road? Nah, not enough rainforest. Settlement Road, Chillingham? Nah, it's a dead-end with only one way in and out (very nice though). Richard's Deviation? Nah, too short. The same goes for Chilcotts Road.
I ended up climbing over the Burringbar Range on Cudgera Creek Road -- and very nice it was, too. If it was only a little closer and more convenient. It also reminded me of another option that I'll keep to myself for now. I finished the day with a final ride over Mt Jerusalem National Park (note: the real Mt Jerusalem is a fair way to the South, but since it's now legally inaccessible... ). That's another option, which also offers several other places to explore in the area.
Someone at Main Arm once told me there supposed to be caves in the area with aboriginal rock paintings inside. I've not seen or heard any evidence of that in the since, but as it's an area few tourists know about (Much less visit), and as I now have a new MTB to play with (more on that later), I might spend some of my summer doing just that, there.