Upstaged!
It's not often this happens, but sometimes it does all the same. It stemmed as a result of last weekend's riding. Saturday wasn't really the issue here -- just a pleasant cruise through Tallebudgera Valley to warm up a little. And warm up it did! But more on that later. The wildflower season is apparently still in force out there.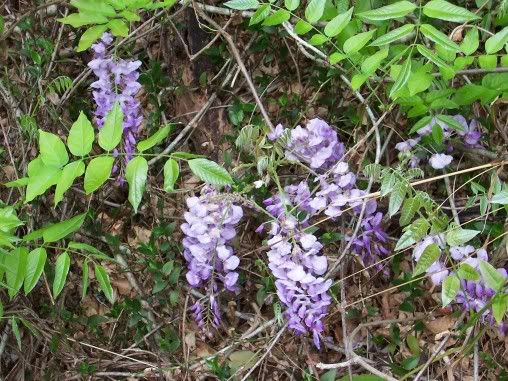 I had been supposed to lead an O'Reilly's ride on Sunday, but received no enquiries about it. And I'm not sure this was a bad thing -- especially after last week's debacle. Oh yeah, I took another call about that one on Friday (almost a week after the ride had actually happened), this time from someone who didn't even have a bike! "But the rainforest part sounded so beautiful". Geez, no wonder Rowan got sick of running a cycle-touring business if this is what some people are like!
However, Sunday I felt like a ride along the Northern NSW coast, with a few gutsy hills around Mullumbimby thrown in to keep me company.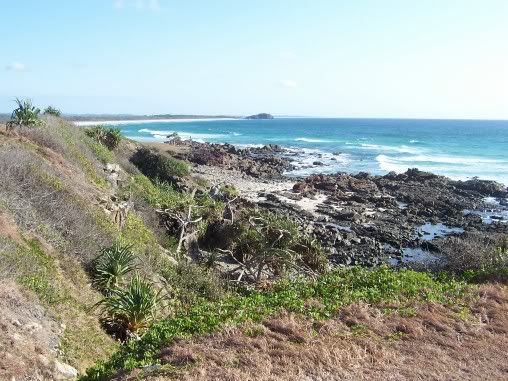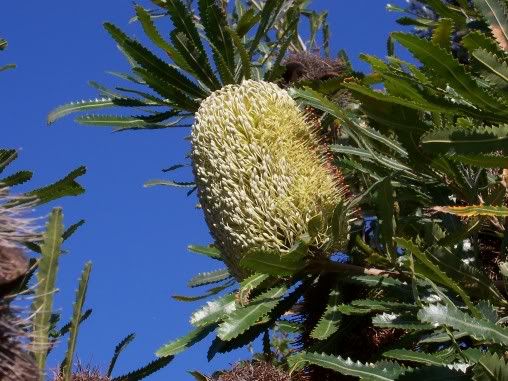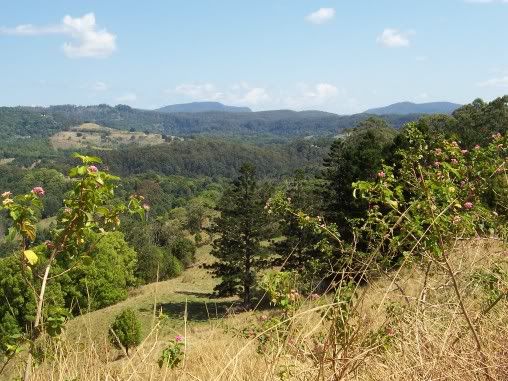 Yes, it was a beautiful day. I could have taken several more photos if I'd had the mind to do it (maybe next time). However, a couple of things weren't quite as planned. Firstly, the feed I had in Mullumbimby was a little too good. I now know all about over-eating on a ride such as this one!
My stomach did plenty of grumbling, before I was able to burn some of it off on the Burringbar Range.
Then there was that headwind that sprung up. All the way back to the coast, and at times it was brutal! Still, it's not a challenge unless there's actually some doubt about whether you're capable of it.
I think the heat was worse than the wind. Such a ride would have been owned three months ago, but now that the humidity's here, it's causing problems. I'd like to say I'll adjust to it, but I won't hold my breath for that one!
The final tally for the day was 222.5km, with 1882 metres of climbing. As I said, I'd been feeling pretty good about such a ride in the conditions, but I was brutally upstaged by Rowan (a friend of mine from Hobart), who decided to do a 300km ride -- and this only three days after dislocating a shoulder in a fall! Sometimes I just have to bow to the guts and determination of others -- maybe I'll have a crack at a 300 in the near future.