One perfect day
What can be said about today, other than beautiful, but I'm getting ahead of myself here.
"It's a place I've been before, a place some say I should go more,
but every journey just leads me to far away" -- Sarah Blasko.
It had been six months since my last visit to O'Reilly's, the western gateway to the magnificent Lamington National Park. I excused myself from a Binna Burra ride with Martin because I knew this was the day I had to return. For most of the last six months I've been exploring new roads or trails in the Tweed Valley, and following dreams in other parts of the country, but in doing so I may have neglected one of the great rides of my recent past.
After escaping suburbia (which doesn't take as long when you're heading west), I rode through the magnificient, forested and very green gorge country to the town of Canungra. This is where the ride starts. Ups and downs southward bound into a headwind (which kept the temperature to a very pleasant 21 degrees C to date), before starting the climb...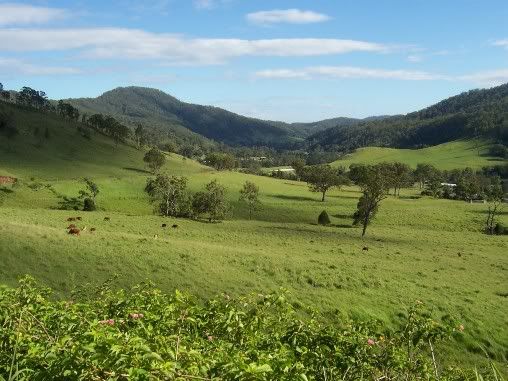 It's a long, gradual winding climb up to Kamarun lookout, a spur on the eastern edge of the range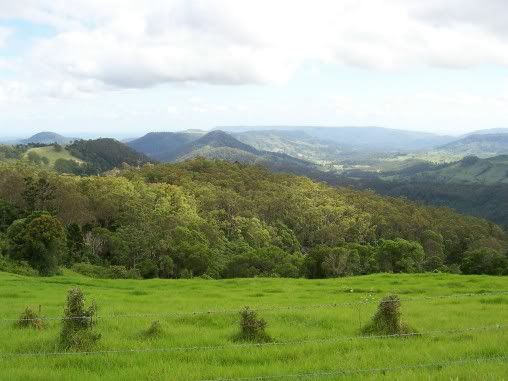 Surrounded by beautiful rainforests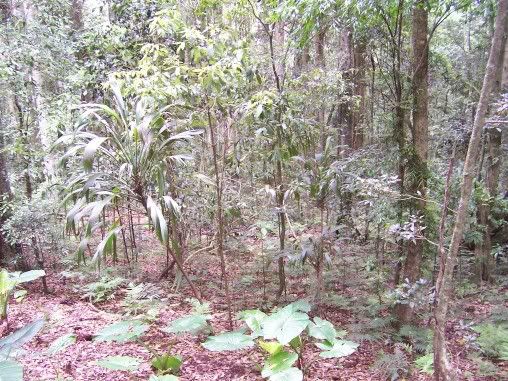 Which occasionally give way to stunning mountain views.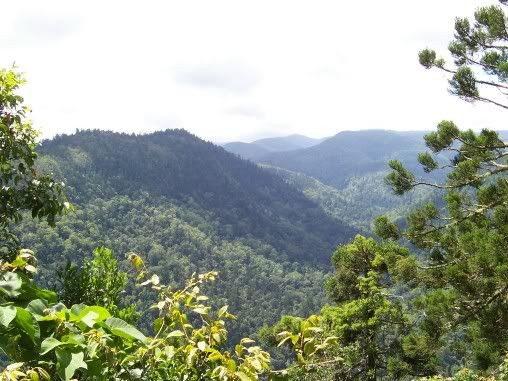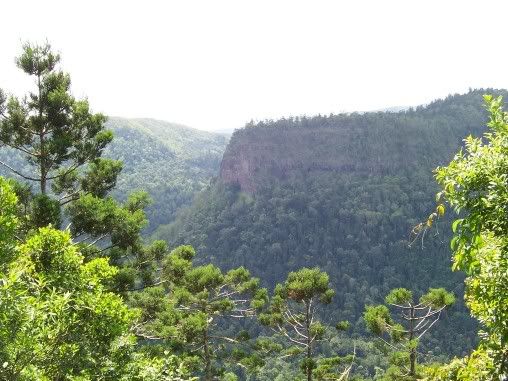 The temperature at the top was a beautiful 17 degrees C. The only downside is the long, gradual, winding descent -- especially as my brake pads are close to the scrap heap. I'll be putting on the new ones I bought this week. Descending to Canungra bakery, and climbing out of the town after re-fueling, but this ride wasn't over yet. I headed back toward the Gold Coast through Clagiraba, where there is one steep bugger of a hill. This hill always takes a lot out of me, but today it was inspiring as much as draining, now I had 1,900 metres of climbing on the altimeter, and I wanted to really make a statement with this ride.
A deviation to Hinze Dam, where Gold Coast cyclists go looking for quick hills followed, then a southerly procession through the ups and downs, into that monster of a wind, which couldn't get me because of the hills. Mudgeeraba, then (alas) Robina -- finally the wind got a chance on the first flat, treeless stretch of road for virtually the whole day. It took a shot, I took a shot back, then negotatiated the multitude of roundabouts to get out of there.
Beyond that, there is little to tell. I took some suburban detours to make the ride into an imperial century (number two this month already), but they were neither here nor there. I now felt unstoppable. Even now I still have that feeling of elation that only comes from a special day in the saddle. One perfect day? Maybe I'll try for a few more. Either way, I know I'll have to return to O'Reillys soon.