Nowhere else in the world!
Excuse the poor quality of these photos, but this morning I was fortunate enough to see something that I would see nowhere else in the world. The Albert Lyrebird's only known habitat is the Gold Coast Hinterland. Early this morning, one of them decided to pick at the grass beside the road en route to Austinville.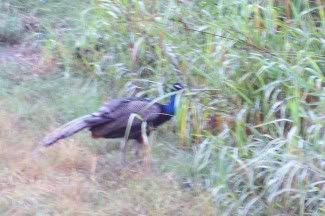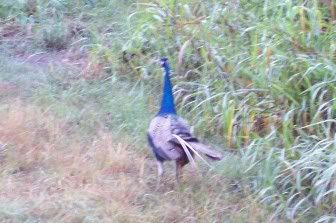 Austinville was, of course, stunning as usual, on a surprisingly cool and pleasant morning (12 degrees C).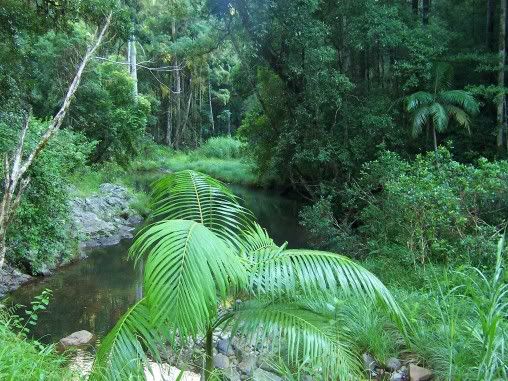 However, the story of the morning belonged to another detour that I took on the way back. I was looking for a 70km ride, so I headed a little further out after coming out of Austinville Valley, and headed for Little Nerang Dam. This is actually nowhere near Little Nerang Road (which doesn't actually go anywhere near Nerang -- who names these roads?). This particular road runs through a pleasant gorge above, yes, Little Nerang Creek, eventually culminating in some very nice views from the Dam itself.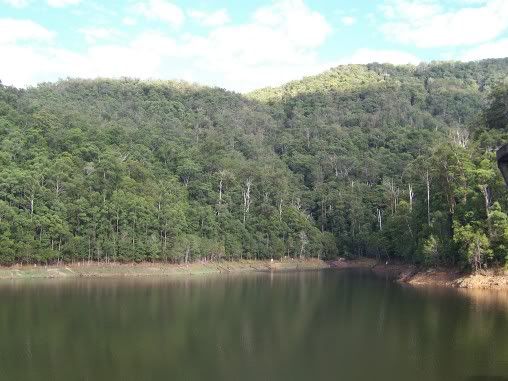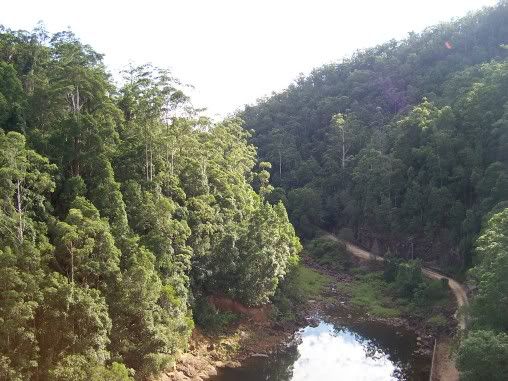 It's almost a case of mixed feelings here. On the one hand, it's always good to find a new place to ride. On the other hand, this is a side-trip that's been literally right under my nose for 10 years, it's almost disappointing to take so long to find it, given that I've passed it by en route to or from Springbrook hundreds of times.