Cheatery
At the start of this year, I set myself a goal of riding 25 imperial centuries in 2005. Yesterday I rode the 25th imperial century of 2005, or at least I thought I did. It was actually a surprisingly pleasant day for the month of October, the temperature only reached a max of 25 degrees C. Everyone who's spent some time in this part of the world knows that this doesn't actually happen in October, so it's entirely possible that the entire ride may have been a dream. On the other hand, if I was dreaming, why couldn't I have arranged for Sarah Blasko to meet me at the finish? And how did I come to have taken these pictures?
The top of Tomewin is like a giant garden these days: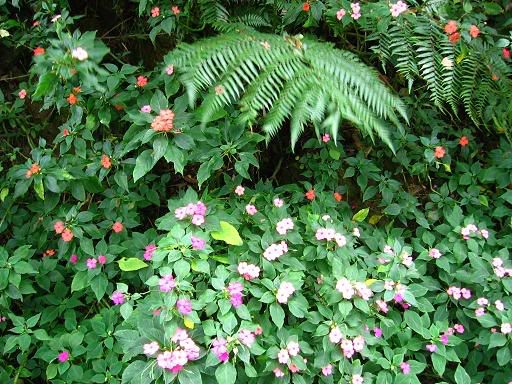 The Tweed Valley below is full of beautiful streams, even if one or two of them need some serious rain to flush them out: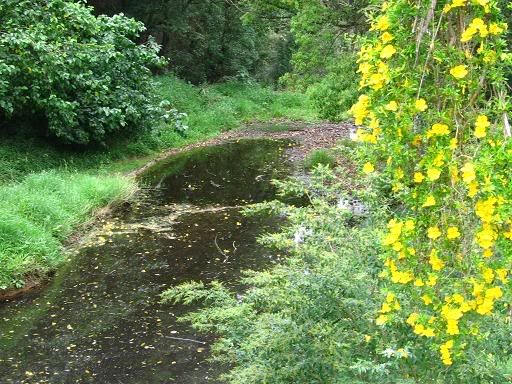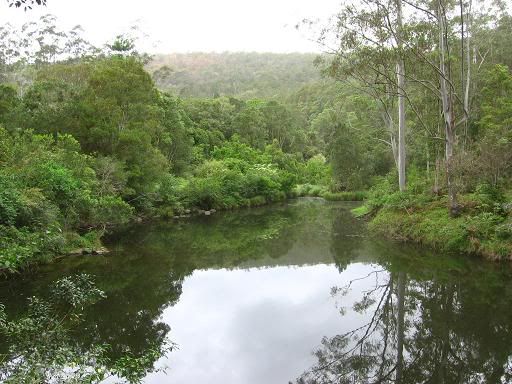 And how about The Pinnacle which stands out from the nearby Border Ranges National Park?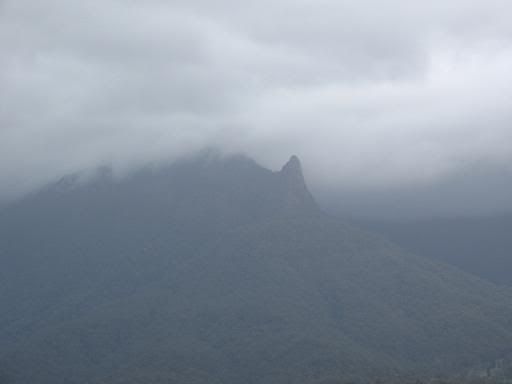 Uki Dreaming: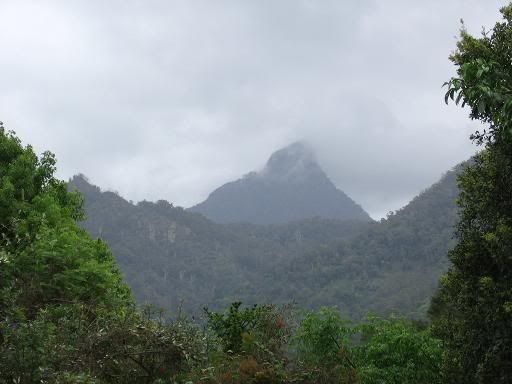 So do I count it or not? Perhaps I'll just have to ride another next weekend to be absolutely sure.