Post from beyond the grave
As if I wasn't already making things hard enough for myself. Today I decided to ride a century in which all of the major climbs were on dirt roads. If that wasn't bad enough, the anticipated tail wind at the end didn't materialise because it swung around to the North halfway through, meaning that I had to finish into the wind, a problem if you've ridden the first half of the ride into it as well. It actually got quite nasty late on, I think next time I'll just turn around and go with the flow. If I end up in Hobart I might be able to escape this damn heat! Even the water in my bottles was hot.
October grey: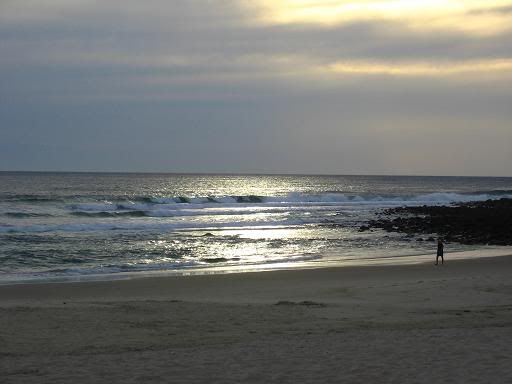 The initial part of the ride into the southerly wind early had actually been quite pleasant. The early cloud cover seemed to keep the temperature down as I wound into the hills backing the Tweed Coast, culminating in a crossing the Burringbar Range on the dirt Cudgera Creek Road. This is a very beautiful ride.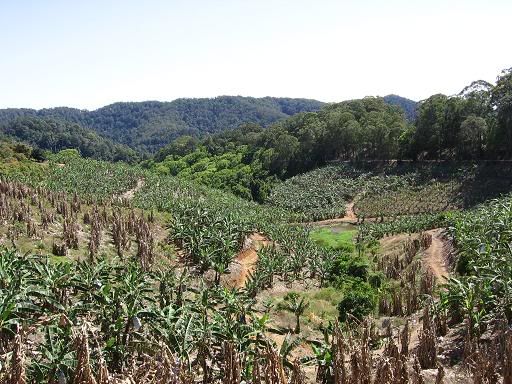 After this I wanted some more riding before heading home, so I continued south, eventually to Billinudgel, then across to Mt Jerusalem -- another tough climb on dirt roads.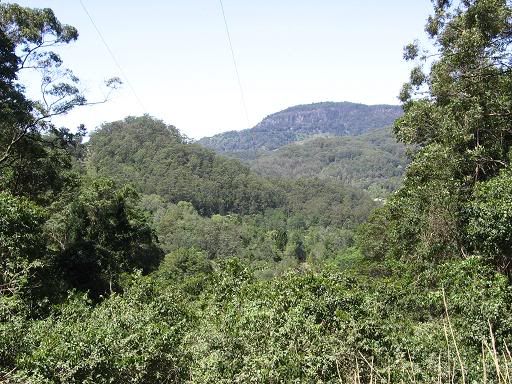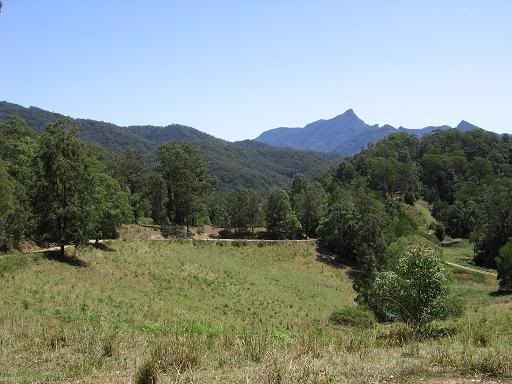 I also had to play with the water a little carefully, as I wanted to make it to Uki without running out. I just about did it, refilled, and took on another two litres of water there.
It was a pleasant ride back through Murwillumbah, Urliup and so on...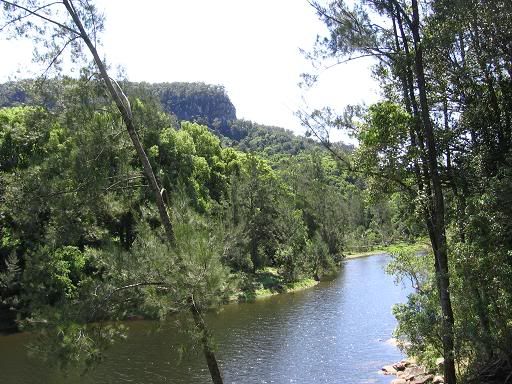 ... until I reached the coast, where the wind was a blisteringly hot north-westerly that I now had to ride into. All in all I estimate that around 75% of the ride was into the wind, and the water I had left was getting hot. It can be tough riding into a hot headwind, especially alongside the South Pacific which was by now looking very inviting.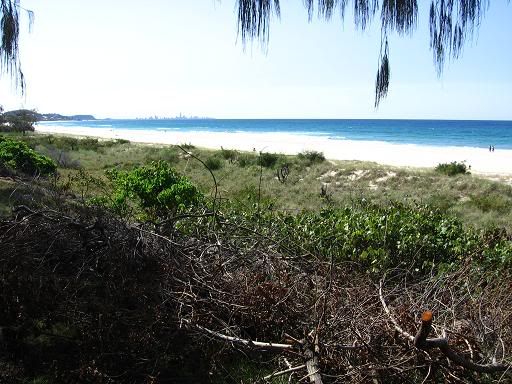 Shortly after returning home, I tried to move a chair in my apartment and could barely pick the thing up. I'm not going to bother trying to take a pulse because I don't have one. That said, I still found enough to accelerate and overtake a car that was annoying me in Burleigh Heads (I love my temper), and I did attack the wind in the last couple of km just to make a statement. After a cold shower at home I was feeling a little better, so I can only surmise that the heat got to me once again. Someday I'll have to get used to that.
Incredibly, I only recorded a maximum temperature of 31 C today (incredible because it felt a lot hotter than that out there). Still, it's another 191km on the board, and the 24th imperial century of the year. Looks like I'm back on course to reach 30, if I can just learn to deal with the heat!
For the moment, however, I have to be content with posting from beyond the grave.