Winding up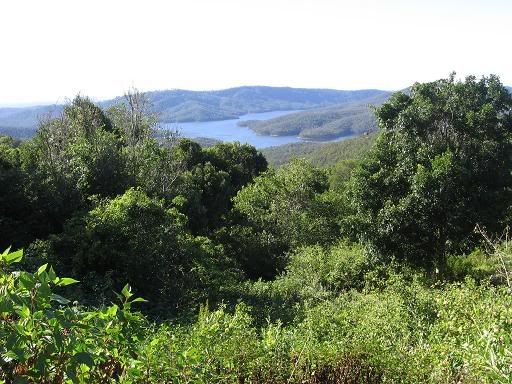 It's been a while since I got to ride in genuinely windy conditions. That is, in part, because I've redefined what I consider to be a brutal wind after my New Zealand experience. Basically nothing I've seen since my return has measured up to my new description, until this morning. I ended up taking a ride to Binna Burra -- one of my all time favourite rides, but one I haven't done for quite a while (apart from the night ride two months ago). The Beechmont Plateau along the way is absolutely exposed to any decent wind in basically any direction. This morning it was a big, spanky old-fashioned westerly.
A wind can be considered brutal if controlling the bike takes any additional effort -- and that was the case several times this morning. Dealing with some of the gusts was a real game of cat and mouse. A lot of people would probably refuse to ride in such circumstances, but I loved every minute of it. The challenge inspired me, and it's this inspiration, the adrenalin resulting from the situation, that results in an emotional high, a sense of achievement in having taken on the elements, and won.
The scenery up there isn't bad either.