Yesterday I decided to ride the old Tweed Valley circuit for the first time in 2006. Since discovering Cadell Road earlier this year, the old route through Tyalgum and Brays Creek seems to have been ignored. In some ways I'm a little undecided about which route I prefer, but that isn't a major issue as I'll have plenty of time to alternate between them.
I was more interested in how I'd pull up over such a ride after riding to Binna Burra the day before. The initial climb of Tomewin didn't seem as bad as I'd expected, and as always, the views opened up toward the summit, intertwined with the usual wildflower display that mountain always turns on.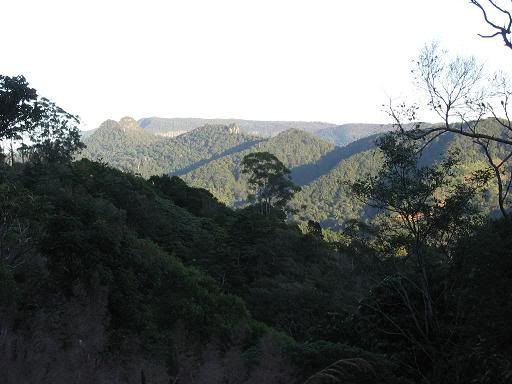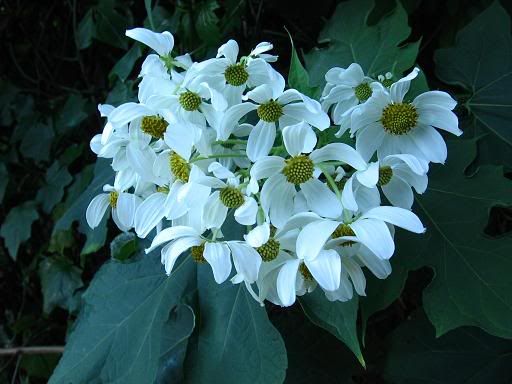 After the descent into the valley itself, I had the chance to take the old detour onto Chilcott's Road. This is a slight deviation on a dirt road, which is very scenic, albeit a little rougher than the main road toward Chillingham. It's almost hard to believe that the road is never more than 50 metres above sea level, with scenery like this.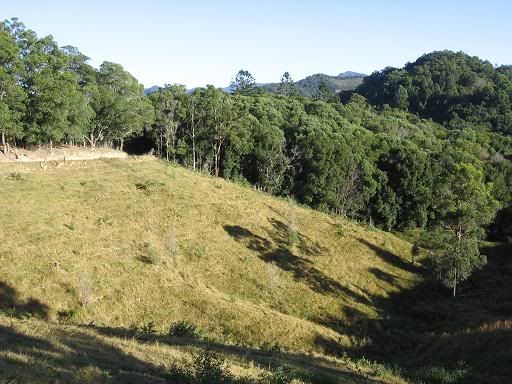 After the hilly stretch to Tyalgum, and the old route through Brays Creek, it was on to the prettiest section of the entire ride, but it wasn't a great day for photographs of this section, the leafy creek-side road really requires an overcast day for that. However, it was still very pleasant riding, even if a little cool in the shade.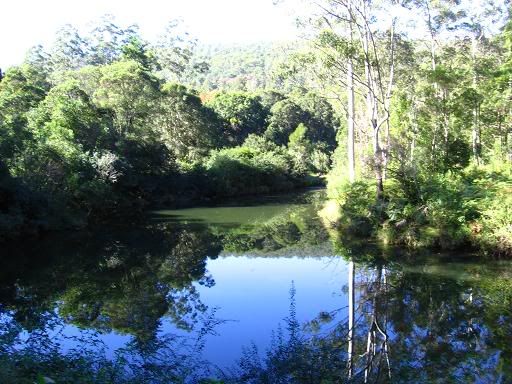 After returning to the main road at Uki, it was a matter of catching a tailwind home through Murwilumbah, Urliup and Bilambil. In the latter stages of the ride, the weekend started to catch up with me a little. While I was able to maintain a consistent pace, there wasn't really any sign of putting on a big finish. This isn't really important, as I just focus on enjoying these rides.
I just wish I'd had a better day with the camera.