Dirt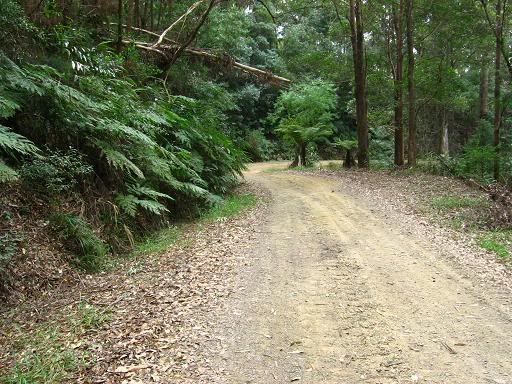 Yesterday I got sick of riding on paved surfaces and decided to find some dirt. The ride choice in those situations is usually Mt Jerusalem, but yesterday I decided to head for Mooball National Park near Murwillumbah. Another day of stunningly beautiful temperatures caused by the clouds keeping the sun away for a generous portion of the ride.
This is an area that I'm always planning to visit more often and explore more thoroughly, but for some reason it just never happens. This is an area characterised by great views of the surrounding mountains shrouded in a surprisingly wide variety of forest types.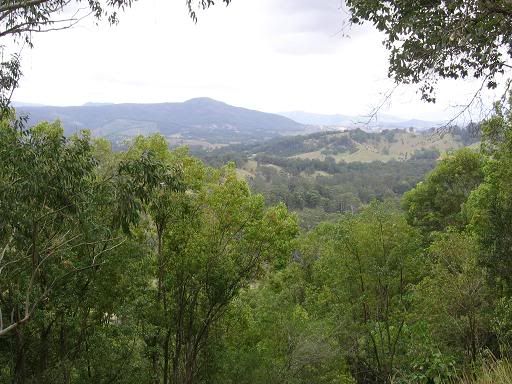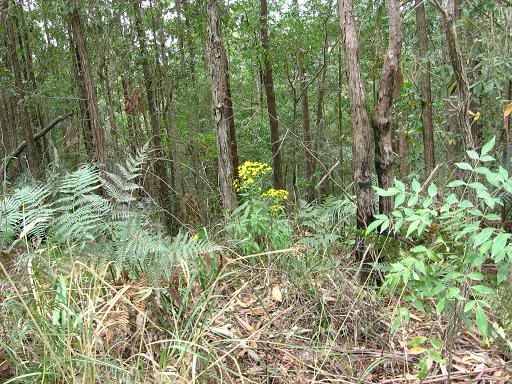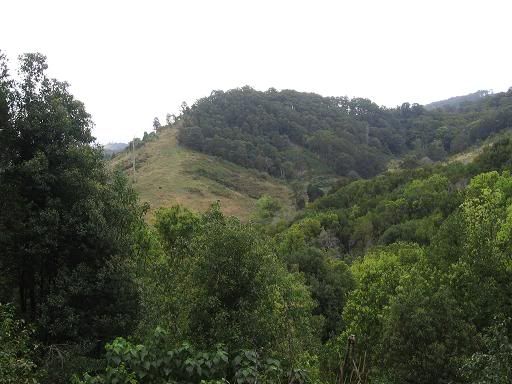 The notable thing on the ride was the amount of sand that seems to have appeared on the dirt "road" through the park. I am also becoming increasingly curious about the Palmvale Spur firetrail that runs off to the north east just before the final descent into Murwillumbah. That project will have to wait for another day.
I will, however, be replacing the rear tyre after yet another flat on the way home, this time on the way out of Urliup. I'm planning a trip to Minyon Falls this weekend, which just happens to be a long weekend on the Gold Coast (no, I won't be attending the Gold Coast show this year either) and I really don't need these hassles. I'll probably retain the old one as a spare over the weekend, before getting rid of it.