The ride that nearly wasn't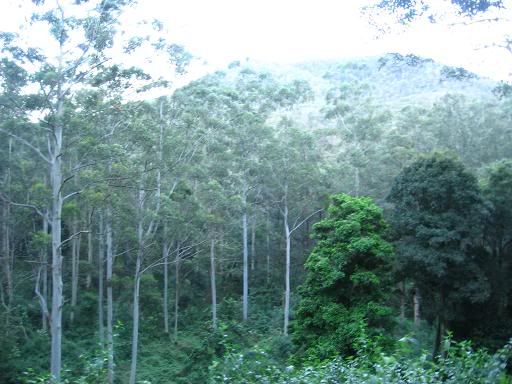 Sometimes I get the feeling that a particular ride just isn't meant to happen. This morning was one of those. First of all my alarm clock wasn't working. As it was I woke up at 4.32am without it, so that problem was solved. Then when heading away from the coast I went straight into the teeth of an unusually strong wind (by Gold Coast standards). Why that should bother me I have no idea -- there was a gust "officially" clocked at 75km/h. I was riding into winds of twice that strength in New Zealand earlier this year.
Then it took a long time to clear the urban area because of an unusually bad run with red lights for that time of morning. If that wasn't enough, I managed to get something stuck in my eye, which delayed me even further -- I really need to get my night lenses clean when I get a free moment. Somehow I still managed to clock 50km before work, on what was a lovely morning. The temperature was near perfect, and the morning air was crisp and clear from all the wind. It was a pleasure to be breathing.
Finally, if anyone reading this is a fan of rap music, would you be so kind as to answer one question. What does the saying "In the house" mean?