Waiting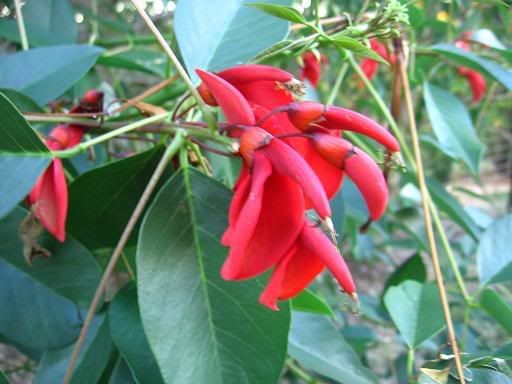 I took that picture late yesterday while waiting for darkness to descend for a night ride to Springbrook. I said earlier that I needed a decent night ride, however, the problem with this time of year is that it seems to take forever for afternoon to turn into evening. While winding my way up the mountain through the switchbacks, I kept wondering to myself whether it was ever going to get dark. I'd actually passed all the spots where the glow worms come out before it was dark enough to see any of them, or so I thought.
Somewhere near the summit, at around 900 metres, I passed another glow worm colony. They seemed to be incredibly bright here, I was wondering how I missed them six months ago when I last ventured here by night. It was actually a surprise to find them on that part of the mountain, given that these creatures normally stay nearer to creeks. In terms of altitude, this may be the highest glow worm colony in the state, or even the country.
That said, Springbrook is an amazing place. Nearer the summit, 3,000 year old antarctic beech trees survive in a climate that probably hasn't seen a winter since the last ice age. I actually got an idea of just how that might have come about when I descended the road that switches across to the eastern side of the mountain escarpment and felt a sharp touch of cold air. Why it would suddenly turn up on that side of the mountain I have no idea. I can only guess that it's the side that loses the sun first in the evening. The views back to the coast on the descent were spectacular, even if my touch on the camera couldn't do them justice.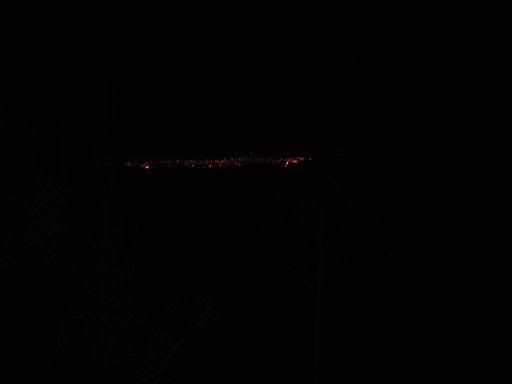 ]
The other definition of waiting came today. I ventured to a CD store expecting to get the latest album from
Sarah Blasko
, only to be told I have to wait another week. I am not normally impatient about things like this, but we are talking about Sarah Blasko here. The couple of tracks I've heard thus far indicate that it will be worth waiting for.