12 months ago today...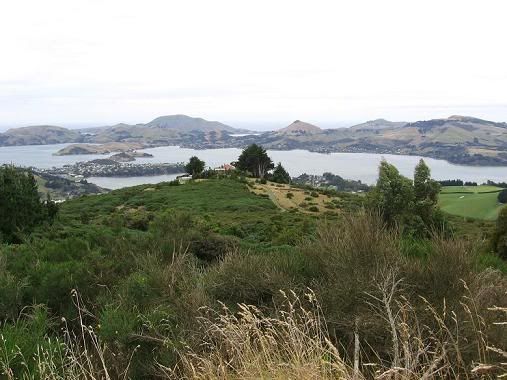 It was on this day in 2006 that I added another dimension of self-sufficiency to my cycling armoury.
Traditionally I had never been mechanically inclined. Apart from something simple like changing a flat tyre or applying some lube to a chain, my solution was always "take it to a bike shop". In fact, when I broke a gear cable in 2004 at Wilson's Promontory on a bike tour, I simply rode with only one gear on the front for two days until I got to a bike shop to do the repair.
These days I'm more inclined to do it myself, but it took something to bring out those instincts. That something was breaking a pannier rack (which basically held my full touring load) in New Zealand last year, and having to do an emergency repair on it. The positioning of the break (right near the frame mount) meant that simply taking it to a service station and getting it welded was impractical.
In short, I needed to hold it together for 600km* to get to a bike shop (including 100k of dirt), where I could obtain a replacement. It was on February 24, 2006 that I made it -- although when I crested the final climb of Mt
Cargill
and prepared for the final descent into the city, I wasn't thinking about that. I was merely thinking of negotiating a particularly treacherous wind without being blown into
Otago
Harbour. I'm as proud of surviving that as I was of surviving the 600km to get there.
* It would have been much less than 600 km, had I not been hammered by a headwind en route to Cromwell which delayed my arrival until the bike shop in that town had closed. Interestingly, the tail light mount on the replacement that I eventually bought didn't stand the test of time so well, and snapped off the new rack at
Springbrook
shortly after my return. I built my own replacement from otherwise useless spare parts, which is still holding together.