Easter escape part 2
NOTE: SCROLL DOWN AND READ PART 1 FIRST.
I awoke the next morning to a flat tyre. Instinct told me it was sabotage rather than anything I rode over late on in the previous day. The fact that the German backpackers from the campsite decided to swerve at me later in the day made me even more suspicious. Either way, it was nothing I couldn't deal with. I fixed the flat tyre and got on my way. I passed the villages of
Mallanganee
and
Mummulgum
, separated by a solid but beautiful climb of the Richmond Range.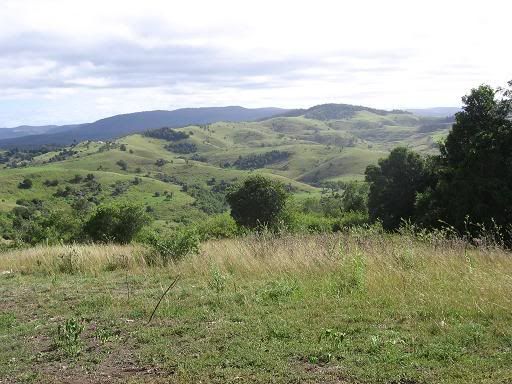 Things passed
uneventfully
after this for a while, I just wound my way along toward the old ruins of
Dyraaba
(or so I thought). I took a detour through this area along yet another rocky, stony old dirt road, but it seemed most of the monuments and things I was supposed to be seeing here were hidden away on old properties that couldn't be accessed by anyone other than the property owner. It was pleasant enough, just not really what I had been expecting.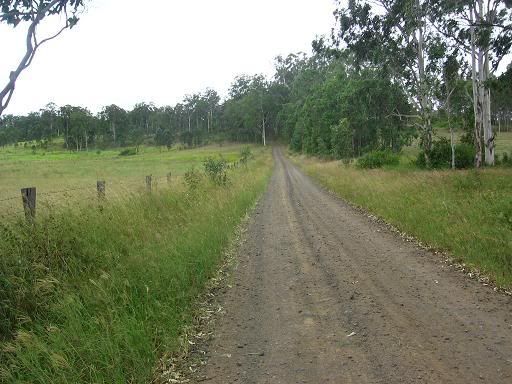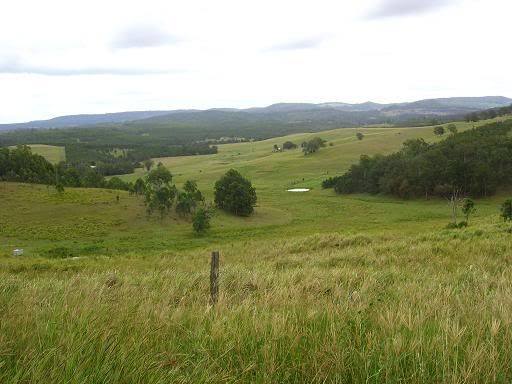 In the end I did pass through the actual village of
Dyraaba
(yes, there was something there). Evidently it was once a busy place that time seems to have forgotten over a number of decades. There were even some old ruins here too. After this I had just about had it with rocky dirt roads for one day, and decided to head for
Kyogle
and stay at the caravan park for the final night. It's pleasant enough without being overly special.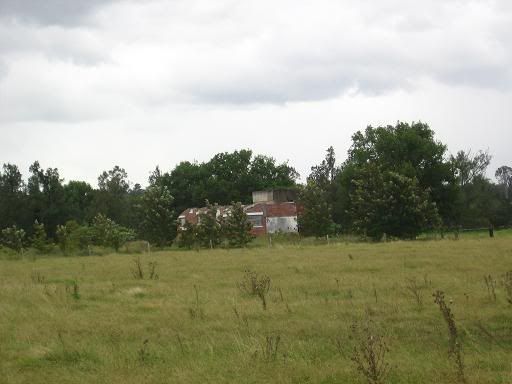 Of course, the ride home from
Kyogle
is one that I've now done many times, but it's so pretty that I continually enjoy it. It opens with the climbs of the
MacKellar
and Nightcap ranges, before descending into rolling country in the Tweed valley. The odd thing about it is that I was just 30km into the ride (and about 90km from home) when I started thinking about this ride as being "over" -- simply because the two climbs were now behind me.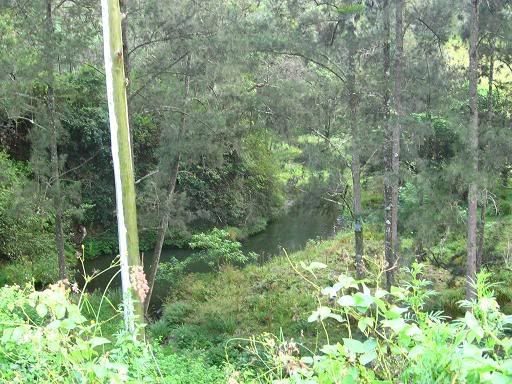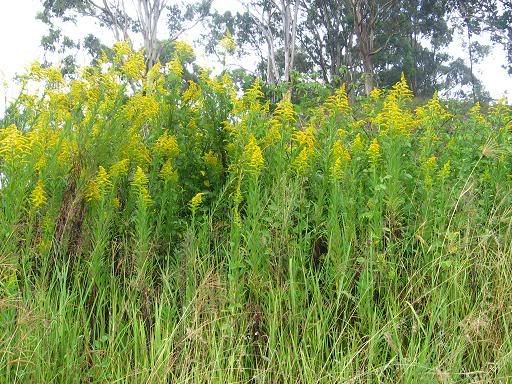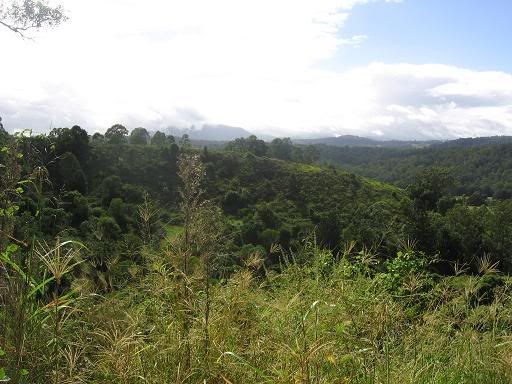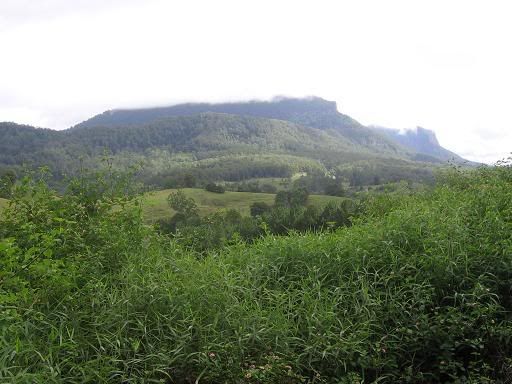 After this there isn't a lot to tell. The southerly wind was still behind me, and it seemed to make things easier. There was the prospect of a heavy shower just outside
Murwillumbah
, but it never arrived. I did, of course, take the route home via
Urliup
, revelling in the fact that this place still retains some old world charm, but unfortunately it still leaves me with around 25-30km of suburbia to negotiate to the finish.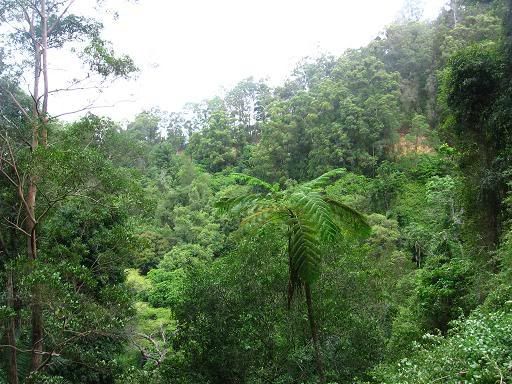 The coastal strip was surprisingly quiet for the final stretch. At least it was quiet in terms of volume of traffic. The idiots were still about. I rode past yet another car crash on the way home (I discussed that in another post), and evaded several other idiots (not all of which were in cars incidentally). It's astonishing that after that 25-30km of idiots I was suddenly glad to get home. Still, it is the Gold Coast, so there's no real reason to be at all surprised.
Overall, however, it was quite a rewarding weekend. The scenery of the ride was pretty, the little historical monuments were interesting, and and the traffic was quite reasonable once I evaded the usual Gold Coast snarl. It was also nice to be riding in some cooler air after six months of summer. There is, however, a lingering feeling that I've just about done all the touring there is to do in that area. I'll find something else there to interest me in time, of course. However, it's now time to move on and find somewhere else to occupy my long weekends for a while.
The Crows Next/Lake Perseverance tour to the north is the next on my agenda during the June long weekend. It will also be a final chance to try out the cold weather gear I plan on acquiring for Scotland in July. Before then, however, I've signed up for a 300k
audax
ride in Brisbane for Saturday. Far from being burned out by this tour, I'm actually quite enthusiastic about my next cycling challenge. Bring it on!