KOM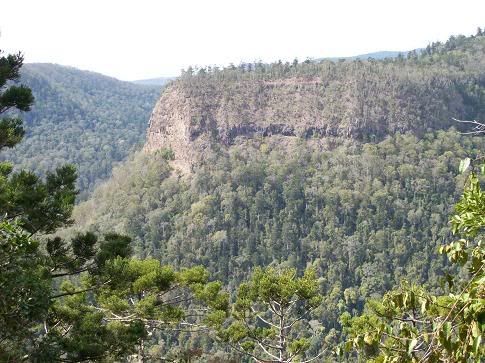 I decided that today was about time to put some mountains in my legs. I also needed a few kilometres, so there was really only one thing to do about it. I actually got away a little later than I'd hoped to, largely because I was actually feeling tired before the ride started. In retrospect, this may have been a blessing, because when I set off through the 20km of suburbia I now have to contend with when heading for Canungra, I simply focused on a consistent pedalling rhythm rather than setting off to make up the lost time.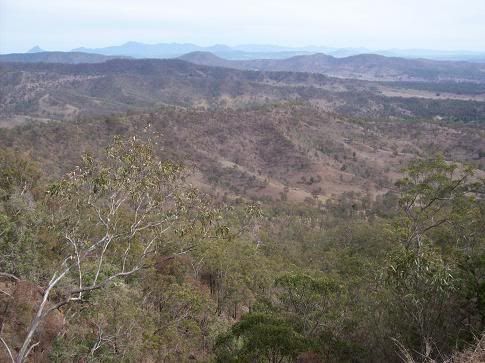 The first 38km to Canungra was surprisingly quiet -- although this is the first time I can actually recall doing this ride on a Saturday. Perhaps there's a lesson there. I was disturbed only by a small patch of bushfire smoke in the Coomera River Valley, but it didn't stay with me for long and was thus easily dealt with. Leaving Canungra I noted again the dryness of the landscape right now, but also the fact that bushfires had literally burned right to the banks of Canungra Creek. This explains a lot.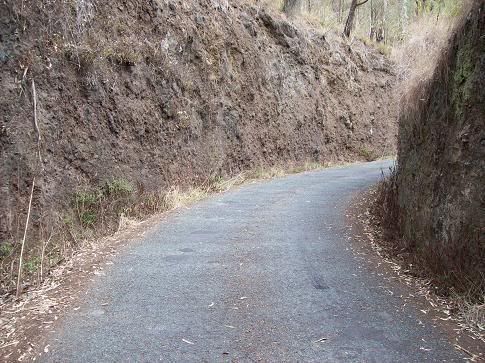 The climb to Green Mountains/O'Reillys is basically a long gradual grind, with a couple of steep sections near the summit. The road itself is rare in Australia for the character is possesses, being built as a relief project in the 1930's and remaining largely untouched since. Higher up on some of the narrower sections, passing places similar to those seen on the single track roads in Scotland have been added. In Scotland most people are sufficiently courteous and intelligent to know how to use them, but my observations today indicate that few Australians can say that accurately.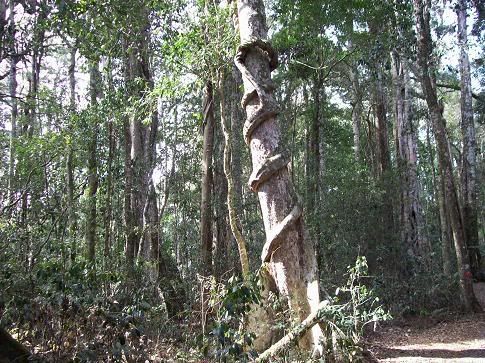 The final stretch to O'Reillys passes through rainforest with some interesting tree varieties. In terms of temperature, this is almost always the coolest part of the entire area, being away from the coast and at around 900 metres above sea level. With the traffic still unusually quiet, the narrow roads didn't present any major problems, and it wasn't long before I'd climbed and descended this stretch, and faced the long, winding descent back to Canungra. Awaiting me there was the climb of the western approach of Beechmont, which was always going to present a far more difficult opponent.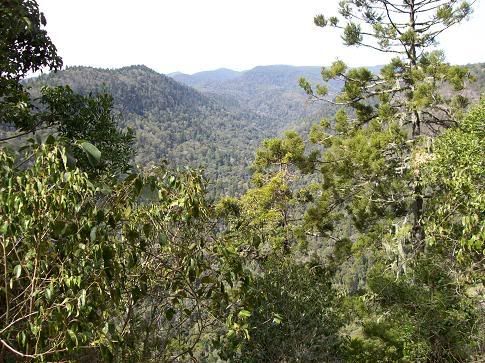 On the way out of Canungra I noted that the "goat track" climb of Mt Tamborine has finally re-opened after almost 12 months. I just love the speed of council roadwork on the Gold Coast. I took the obligatory pre-climb muesli bar a little earlier for the Beechmont climb, just to give it time to settle. The climb itself never really settles, it's basically 5km at around 9%, and fairly consistent (although I did record 18% at one point). A short sharp 9% climb is easy, but this one is long enough to present a real problem if it's the second climb of the day. Fortunately, I was in a grinding mood today, which is really the only way to deal with these climbs. While I can't say it was easy, it never really caused me any major problems, and I made it up on to the Beechmont Plateau fairly comfortably in the end.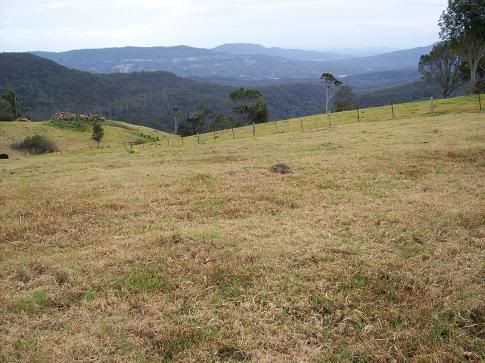 Beechmont was probably the closest thing I've seen to "green" since I returned to Australia. I'd also made much better time than I'd anticipated in getting here - given that I hadn't attacked any section of the ride. I negotiated the rolling hills and long descent from Lower Beechmont, and decided to return home the hilly way through Gilston. I was looking for 2,500 metres of climbing for the day, and with the road over Hinze Dam closed (it would have done it comfortably), I needed an alternative.
My legs now didn't have the spark of someone who's just started a ride, but again I focused on pedalling technique and getting the gear changes right. Again, nothing really caused me any problems, and I was able to negotiate it fairly easily. I was, however, horrified to return home and find that I'd only recorded 2,494 metres of climbing for the day. In truth I probably climbed more anyway -- any height gain under 5 metres is not counted in the "total climbing" measure of my altimeter. This is meaningless when dealing with mountains, but stretches of rolling hills can provide a discrepancy here. On the other hand, the measure does need to compensate somehow for changes in air pressure that might otherwise credit the total climbing measure incorrectly, so I'm not sure of the answer to this one.
Regardless of all this, it was a thoroughly enjoyable ride, with a total of 171km in the final analysis. What stands out about this ride is that my legs don't feel at all sore as I type this, in fact, I could probably go and do it all again tomorrow without too many problems. Perhaps I am actually getting fitter after all.