Weekend away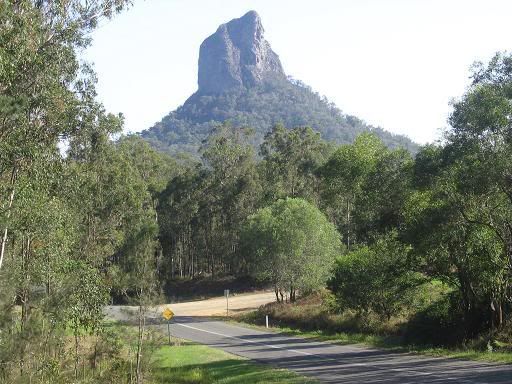 It's about time I updated this page to represent last weekend's ride of discovery. That came on Sunday, with a trip to the
Bellthorpe
range, west of
Caboolture
. Prior to that there was a small matter of a 50km ride to
Wynnum
and back on Saturday morning. It was largely unremarkable, apart from the mist that hung over Brisbane early. It was only noticeable on the southern side of the Story Bridge -- it didn't put in any kind of appearance on the north side. It did create something of a spectacle, before riding on to the bay and those who try to impersonate millionaires.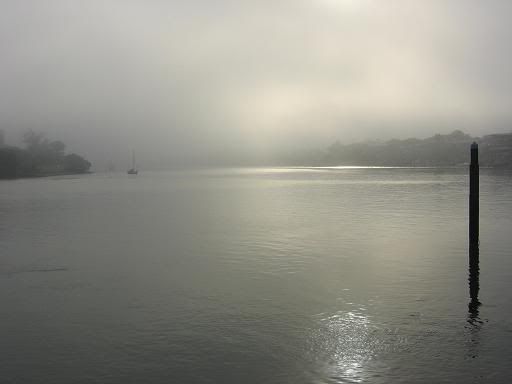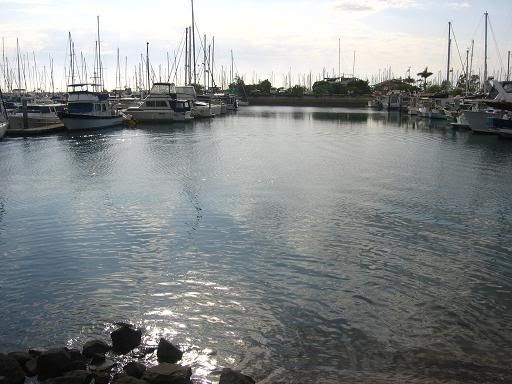 The bike shop I was planning to visit had already had it's "closing down" sale, and was now in the vacating phase. Nevertheless, I did manage to make a trek to Epic cycles, and pick up a frame pump, a handlebar bag, and a book containing information on mountain bike rides in South East Queensland. Of course, I had already planned to head for
Bellthorpe
on the Sunday, but this book also mentioned it. I think the authors should carefully reconsider their grading system for climbs. Anyone who can pedal up an 18% gradient on loose gravel in the middle ring is either very strong, or has very small gearing.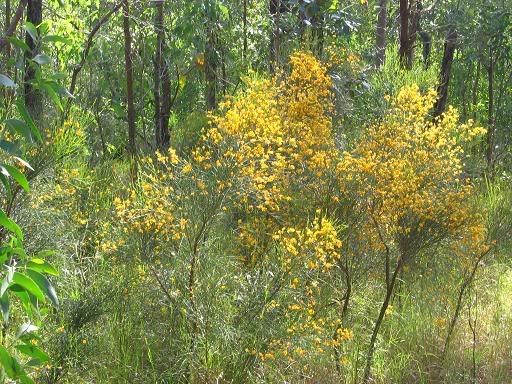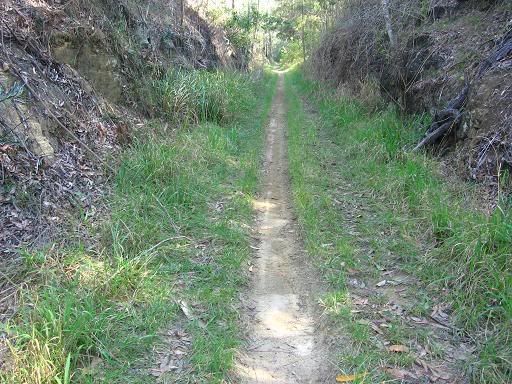 As it was, I took a train ride to
Caboolture
, before riding out to
Wamuran
and deciding to continue westward on the old rail trail. Even though it was relatively short (around 10km), it passed through a surprising variety of scenery and terrain, and provided a number of different challenges. Unfortunately, parts of this track are blighted by people who think "maintenance" means simply dumping as much sand in a pile as possible. Nevertheless, there are only isolated patches of this, and the rest of the trail is an extremely pleasant experience.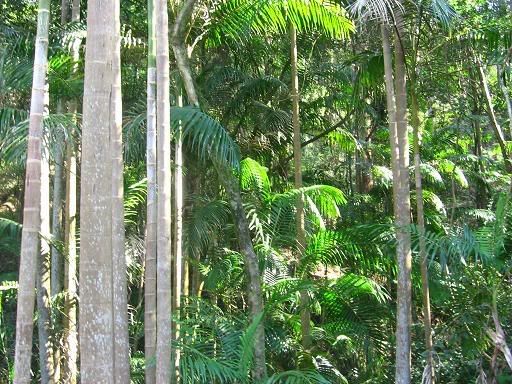 There were also a large number of side tracks to explore if I'd had the time. One in particular follows some power lines, possibly all the way to
Peachester
if my information is correct. I might make that a project for another day. On this particular day I had something of a mission to reach
Woodforde
where I could stock up in the bakery for the rest of the day's adventures.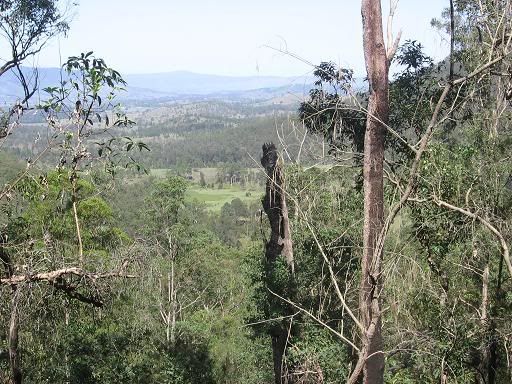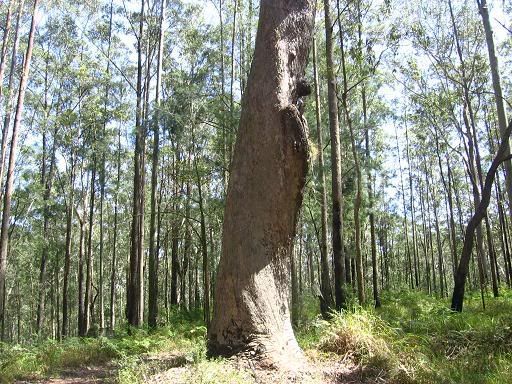 After
Woodforde
it was time to detour to the
Bellthorpe
range, the main attraction of the day. My information suggested the climb would gain 500 metres or so in around 18km, easy. Unfortunately, it was a little more complicated than that. There are a few ups and downs, with no net height gain before the climb kicks. The initial kick of 9-10% is very manageable, but it gets steeper further along, culminating in two sections of 17-18% climbing. The loose gravel makes traction a little more difficult, but the rewards here are special, as the views open up in the gaps in the ever-changing forest.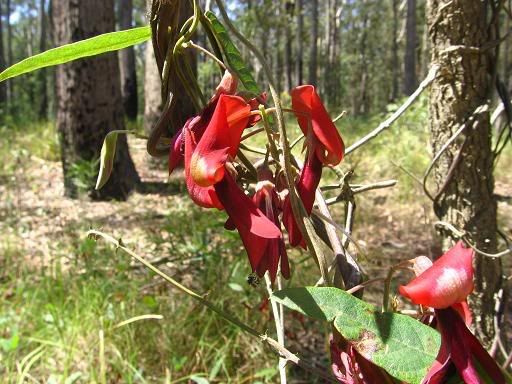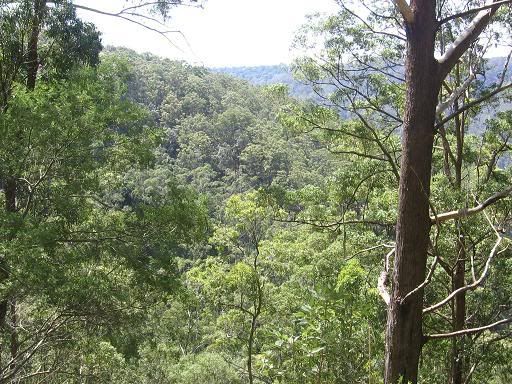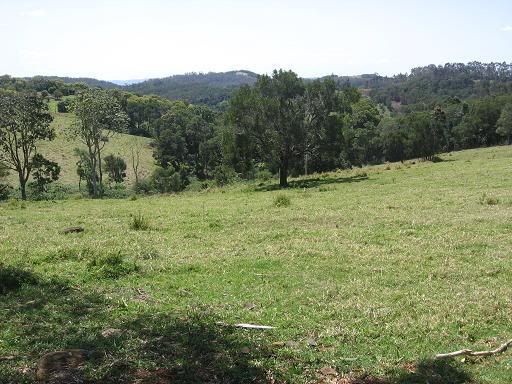 After the steep initial onslaught, things settled down as they often do, and I found myself riding across the top of the range over the green rolling hills. The temperature was rapidly increasing, 30 degrees C at 600 metres above sea level. Fortunately, I found a water tank at the
Bellthorpe
hall before the descent. The descent is memorable for two reasons -- firstly, the switchbacks are a pleasure to corner, secondly, this road is actually closed during
schoolbus
operating times on weekdays. That wasn't a concern to me on a Sunday, but the temperature continued riding. My thermometer claimed 37 degrees C at one point.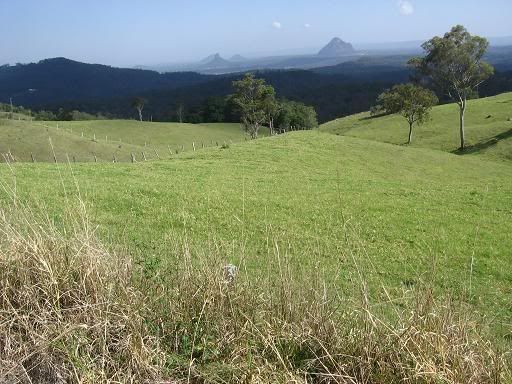 At the bottom I decided on another climb, the western approach to
Peachester
, before taking Bald Knob road toward
Maleny
. I had actually forgotten what a pretty ride this section really is. The Bald Knob road in particular, passing through a combination of
rainforest
and green rolling hills. Yet there was a further surprise at the summit. Having been treated to a blisteringly hot day, the heavens opened up for about 20 minutes with a totally irrational downpour. I was beautifully soaked on the descent back to
Landsborough
. It says a lot about the temperature that being rain on during the descent didn't bother me. I took on more food at
Landsborough
while standing in the rain (deliberately avoiding the shelter) before preparing for the final run through the glasshouse mountains back to
Caboolture
.
The final stretch passed quicker than I'd expected, perhaps strangely because I could feel some serious fatigue after the day's climbs. I can only assume here that my technique must have been spot on. Old
Gympie
road is also very pretty, and a reminder that I really should spend more time in this part of the world. I pulled into
Caboolture
rail station at the end and stepped onto a train 30 seconds before it departed. A brilliant piece of timing, and a fitting way to end a memorable day.