Not quite a disaster, but...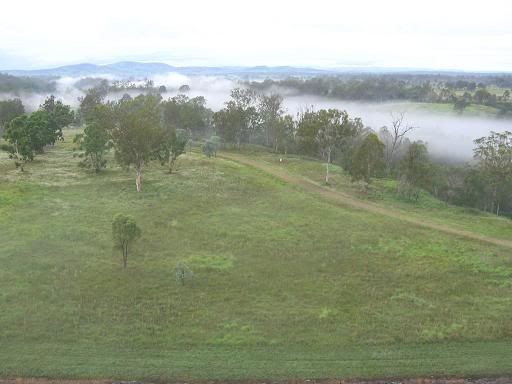 The midnight century ride didn't go quite as planned. I did manage to complete the ride in a reasonable time under the circumstances, so there's probably no reason for complaint, but in reality I'd hoped for a lot more.
The problems started about 20km or so into the planned ride to the start. Half way to
Canungra
, I realised I had left my wallet at home. Basically, this meant that I had to backtrack, and could basically forget about riding to the start at Ipswich because of time constraints. As it happened, I managed to negotiate the
clusterf
*ck that is public transport in Queensland and make the start.
As I always do on these rides, I opted for a steady start and just worried about riding myself into the event. That was working, until around 70km in, when I was deceived by a sign to
Lowood
, misread the directions and took a wrong turn. I realised my error, backtracked and got back onto the course again, thinking that was about as bad as it would get. In
Coominya
that was proven wrong, another wrong turn, this time the result of a sign pointing in the wrong direction, and a farm road with no signs for 3km to tell me I was in the wrong place.
Back in
Coominya
I bumped into another rider of the opposite gender but with the same given name as myself (funny how non-gender specific names can get confusing), and confirmed that I wasn't the only one to take a wrong turn. We negotiated our way over
Wivenhoe
Dam, onto the second checkpoint at
Fernvale
, and onto the remaining 54km of the event. I wanted to mop it up quickly, but at this point my legs weren't cooperating. Fortunately, there was a little thing called the
Marburg
Range just down the road.
The
Marburg
Range proved to be the perfect scapegoat for the earlier frustrations, and I slaughtered it. I had worried that this effort might slow me down over the last 30km of the ride, but it didn't prove that way at all. I seemed to draw inspiration from it, and seemed to be finishing stronger. I had also caught up to Chris on that climb, meaning I'd have some company for the final stretch.
The last few kilometres of the event finished the way these things usually do, negotiating it's way through the streets of whatever city the event is held in. There was a mistake in the route slip at Walloon, but this wasn't a problem -- largely due to knowledge gleaned from all those weekend tours I've ridden in the past that started in Ipswich. There was also an attack from not one, but two magpies. This actually shows remarkable insight by Ipswich standards. This time their ideas are only two months behind those of everyone else.
There seem to be mixed emotions about the way this one turned out. I should probably just be glad to have completed the ride and have it done with. The various side-trips, route negotiations and so on gave me 236km in total, but I had been hoping to turn it into a 300k. On the other hand, the relative recent lack of long distance rides has probably affected my condition a little, so perhaps I should just be happy with what I have. That said, I still plan on making up for it next weekend.