Amazing things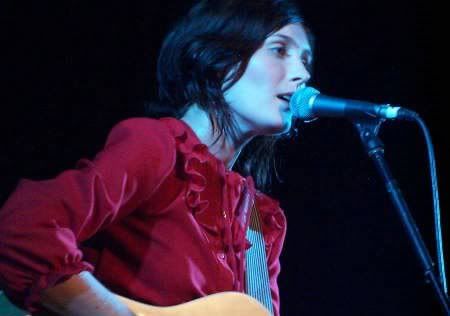 This woman has the most amazingly beautiful voice in the world.
Last night I was lucky enough to go and see Sarah Blasko in Brisbane. Every time I go to one of her shows I come away more impressed. It's often said that the true test of a live performer is to sound as good on stage as they do on CD. Sarah actually sounds better on stage, and that is no small feat, considering the quality of music she captures on CD. The combination of her voice, her stage presence and the song arrangements marks her as a truly amazing performer.
I've had the pleasure of meeting her a couple of times in the past, and on both occasions she came across as a much more genuine, down to earth person than I had expected. While listening to her last night, it dawned on me that somewhere deep inside, she surely
must
realise how good she is. In the meantime, I'll be keeping a close eye on her
website
to make sure I have tickets next time she visits this part of the world.