The new start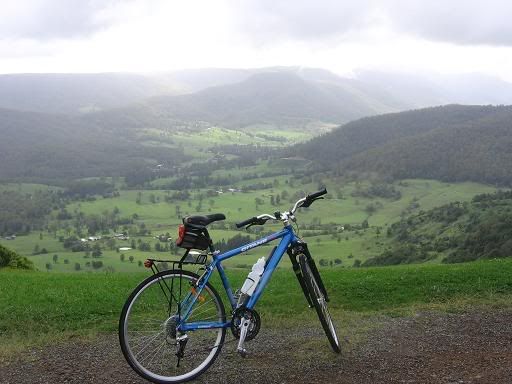 This could be the start of a beautiful friendship.
Yesterday the
Beechmont
range turned on just about the perfect conditions for riding, or indeed any kind of human habitation. The temperature was pleasant, the rain kept things cool and there was very little sunshine. The early part of the ride had been a little more difficult as it was an extremely humid and muggy morning on the coastal lowlands, but once on the range enjoying the sweeping views, everything changed. It was the perfect place to debut my new bike (if I don't count the previous day's commute or dawn 43km) after getting
totally forked
two weeks previously.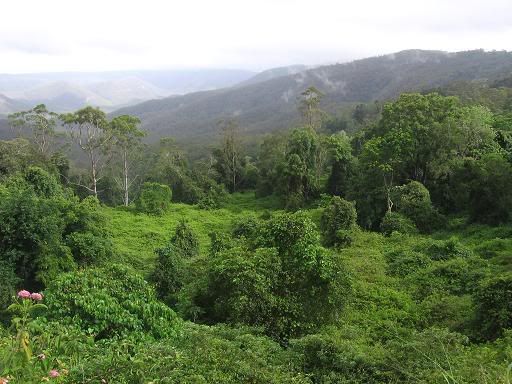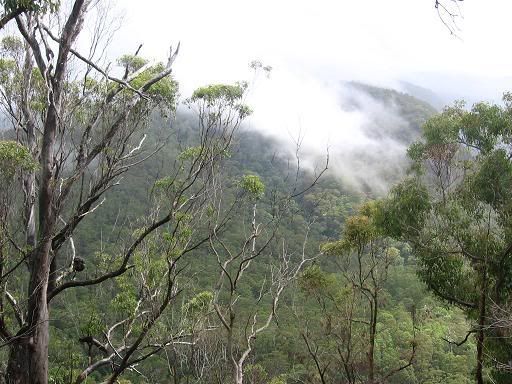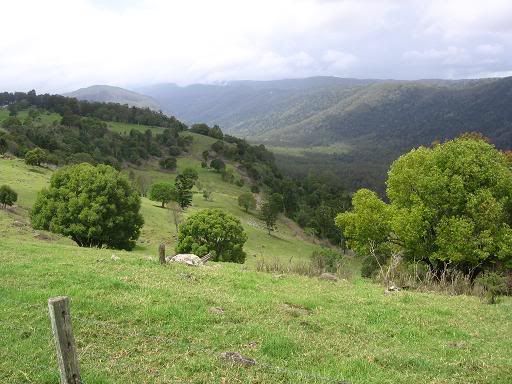 There were a couple of interesting things to come from the ride. First of all there was the process of adapting to a 9-speed cassette for the first time. This was easier than I expected, and it took no time at all to find a suitable "cruising" gear. Then there was the latest stupid road construction fad to take off in this part of the world. The response of the local authorities to having a road toll among the highest per
capita
in the world is to pave the
corners
(note: only the corners) of narrow mountain roads with a smooth, frictionless surface that becomes extremely slippery in the wet.
I suppose the idea is that people will somehow mysteriously become more careful in the conditions, but I'm not sure how this applies to drunks (i.e. the ones who actually represent the majority of road fatalities), or tourists who arrive from somewhere more civilised and don't know what to expect. Perhaps I should just try to take something positive from it, set up a betting agency and offer odds on how long it takes them to scrap that ridiculous idea.
The final tally from the ride was 119km, and around 1,700 metres of climbing once I'd factored in the detours around Beechmont itself. I'll be taking more this afternoon, but for the moment, it was just what I needed.