Glorious Mee 2008
Somehow I missed last year's event in the middle of a form slump, or did it coincide with that Sarah Blasko concert? Whatever the reason, I wasn't there in 2007. This year I needed a comeback ride after losing those teeth, and a day ride of 200km with over 3,000 metres of climbing was always going to be the real test.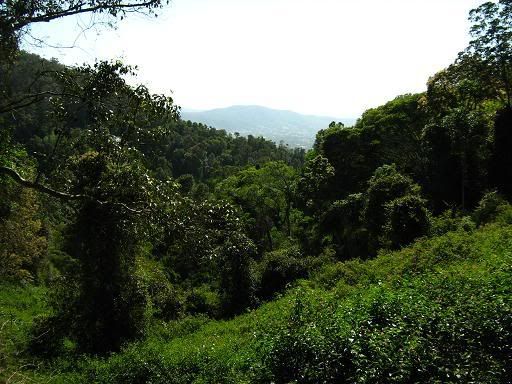 It was fairly obvious early on that I wasn't going to pull off the usual attack on Mt Nebo/Mt Glorious that I have in past editions. That fact is, of course, totally irrelevant in this style of riding, but sometimes one likes to make a statement. As it was, after an early charge I settled into a steady rhythm to nail the first couple of climbs, and made the first checkpoint atop Mt Glorious well inside the time limit. I was glad the support for the ride remembered the muesli bars I'd forgotten, I pocketed three more and was on my way.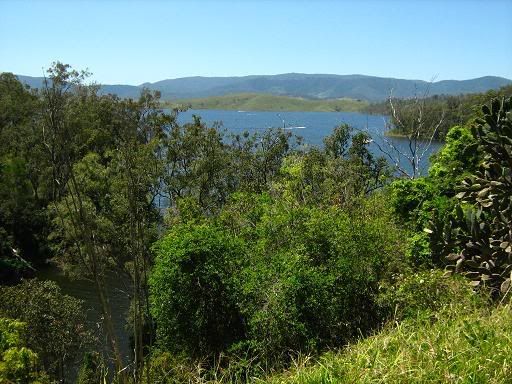 The descent of the western side of Mt Glorious is always a scary experience, but I almost got caught out on another bend before the descent started -- a simple case of not paying attention. It was probably a useful wake up call, as I made sure I concentrated on the descent, then turned north into the wind to start the rolling hills toward Kilcoy. This stretch was where the ride would become difficult. First I was attacked by seven magpies, one after the other -- the tally would reach double figures by day's end. After this it started getting hot as the northerly wind picked up for what was about the only time during the day. The one positive to come from this stretch was the fact that for once, Somerset Dam actually had some water in it.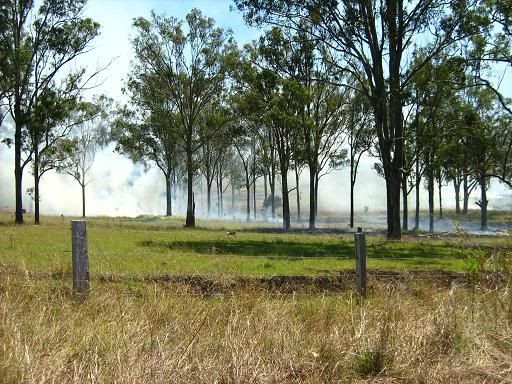 There had been warning signs about smoke hazards all the way along, but around 10km from Kilcoy, the first real smoke was visible. The wind kept this batch away from me, but it was a warning of things to come. More magpies came along, sometimes attacking two at a time. I usually squirt them with my water bottle if they get too close, but the volume of water I was drinking in the heat made me rethink that policy.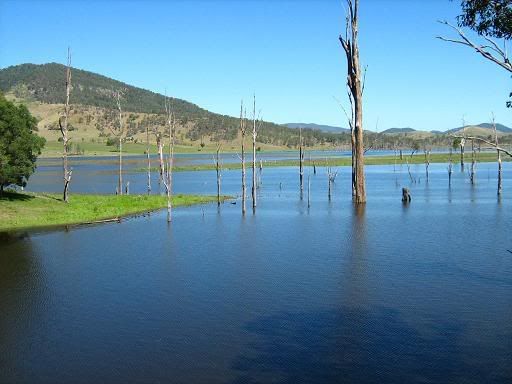 After lunch at Kilcoy, I headed east along the Neurum road toward Woodford. This section was a real energy-sapper, with the temperature now staying in the 30s Celsius, and enough rolling hills to make it challenging. It was also the stretch that would make or break my prospects of completing the ride. I hung on grimly, then made an unscheduled stop for an ice cream and a cold drink at Woodford. I figured that I had an hour on the people behind me at this stage, so a 10 minute delay to cope with the heat wasn't going to keep the organisers any busier than they would have been otherwise.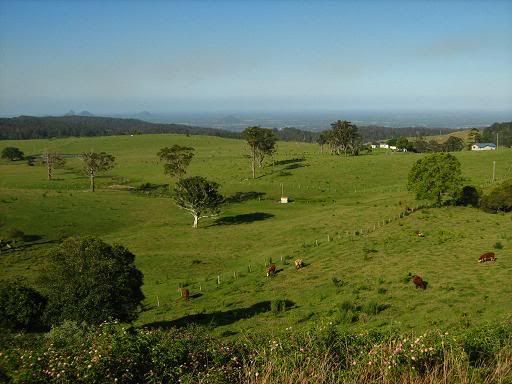 The final act of this ride is the climb of Mt Mee. The difficult section is 2.8km at 10%, with 160km already in the legs. Today it was made even harder with smoke from bushfires at Maleny being blown across by the wind. Needless to say it was a real struggle, the picture above coming on an enforced stop to prevent vomiting. I made it to the top and grabbed a fruit salad, not thinking that I could keep anything else down, then mopped up the remaining 47km to the finish (including that long, sweeping 7km descent). In the last 15km I started to find form, and began to wonder where this form had been all day. I guess it's just a coincidence that the temperature started to drop a little at that section.
All in all, I was glad to be back into this ride again. Yes it's difficult on a day like this, but it's also very scenic, and the feeling of satisfaction on completing a ride in difficult conditions. I'll be back for this one again next year.