Close, but no Brum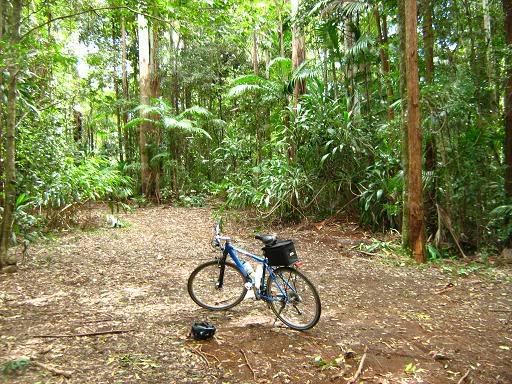 On Sunday I needed some big kilometres, I decided on another "century" in the Tweed Valley, this time I decided on the climb to
Brummies Lookout
, at the top of a rather steep climb on dirt roads. Getting up that particular climb was always going to be interesting after the previous day's work, so I decided to change the route slightly.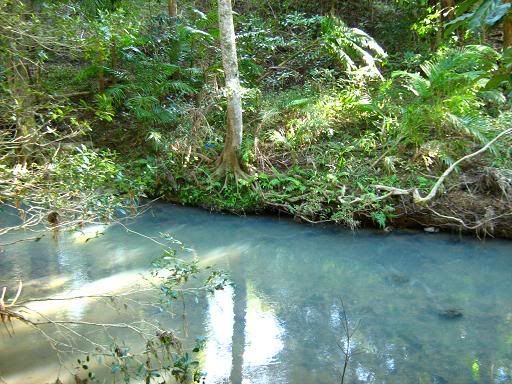 I opted to enter the Tweed Valley through Urliup rather than Tomewin this time, figuring I'd just climb Tomewin at the end anyway. Urliup really is a pleasant place early in the morning, as the rainforest fills with the sound of the morning bird calls. I figured it might also give me the opportunity to inspect the dirt sections to get some idea of what I'd be up against on the big climb later. I took a similar opportunity by detouring along Chilcott's road near Chillingham, and crossing a flooded creek.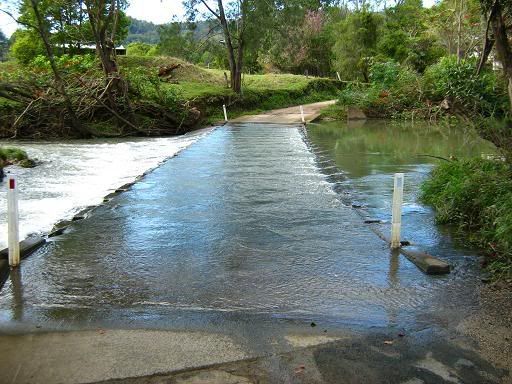 There were two smaller climbs to negotiate en route to Tyalgum, and a potential detour to Bald Mountain that I will take one day. Today I had other things in mind. The main climb is steep for about a kilometre, levels off into a couple of rollers, before kicking up steeply again on dirt. This road was a little more cut up than the early dirt roads had been -- not surprising as this road had been closed since February. I pressed on steadily, reached the intersection with Condowie Road (that would be my descent), and continued climbing.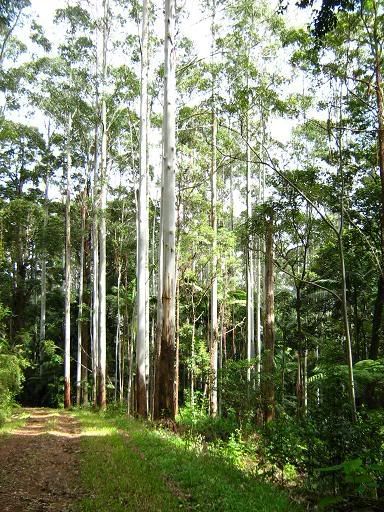 I passed the start of the walking track to Brummies Lookout completely as the sign had been removed. Fortunately the road ended in a palm tree grove shortly after, and after retracing my steps slightly, I found the start of the track. The track itself is closed off by some tree falls and land slides a little way in, and the removal of the sign suggests these aren't going to be cleared. Essentially that means there will be no more trips to Brummies Lookout, which will probably be overgrown before much longer anyway.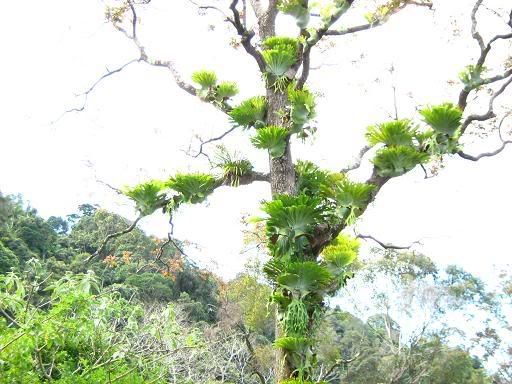 All that was left was to return to Tyalgum by Condowie Road (a screaming descent on dirt, but perhaps slightly less steep than what I climbed). A magpie tried to chase me out of town -- evidently trying to stop me draining their water supply. The return to Murwillumbah via the "other route" was pleasant as it always is. My legs did have some complaints climbing Tomewin after the earlier work, but it wasn't the end of the world. I finished the day right on 161km, with over 1,900 metres of climbing, not bad after the previous day is factored into the equation. This weekend the plan is to explore Hell's Hole in the Mt Jerusalem National Park with Dave from the Tweed Coast. Bring it on.