Round one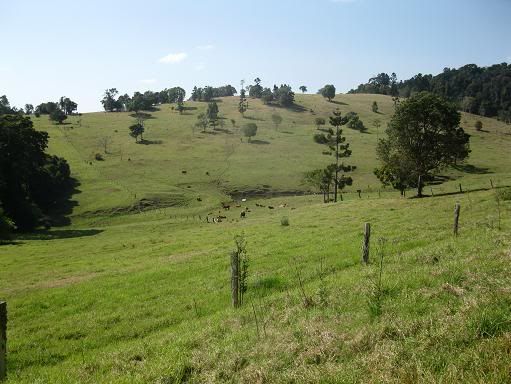 Summer has now officially commenced, with the first hot ride of the season coming about two days into it. Saturday was as hot as promised, and may have been a few degrees warmer than the predicted 33, but as long as there are mountains out there to climb, I'll be in the thick of the action. At least I was able to spend some time at an altitude that was a couple of degrees cooler than the coast on the 165km epic. I wouldn't have achieved that by staying at home.
It was an interesting feeling at the start of this ride, the anticipation of the day ahead was replaced by relief. All week my body has been craving the endorphins that it became accustomed to on tour, and the initial 16km to clear suburbia was more or less what I needed. The real ride started after
Canungra
-- around 36km in, for the long, gradual climb to
O'Reillys
Plateau. I decided to just pace myself on this climb, particularly the opening 15km@3.5%. The mountain views at the summit were somewhat hindered by the haze that came from
bushfires
, dust storms and all the other things that happened while I was hogging the rain on the other side of the country, but the higher parts through the
rainforest
were still stunning.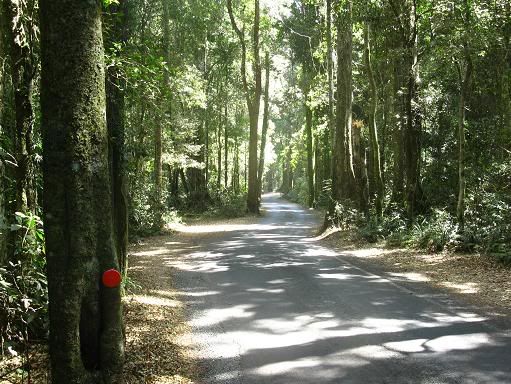 The wind was doing some pretty insane things on the switchback descent of that mountain. It might have worried me on another day, but today I had another mountain to throw at it, and so it was that I returned to
Canungra
and started the long grind up the western side of
Beechmont
. This climb can be brutal on a hot day, climbing on the opposite side of the range to where the wind normally blows. Today, however, it was doubtful if the northerly wind would have cooled me off anyway, so with the liberal use of the granny ring I reached the summit reasonably comfortably.
Two magpies
appeared
to try to take my head off as soon as I reached the summit, meaning there was no time for a victory salute. There was, however, the
unmistakable
sense that the wind was now from the north west, meaning a tail wind once I started the descent from Lower
Beechmont
. So it was, that after stocking up on fluids and ice cream at the Lower
Beechmont
store, I was able to zoom home around 30 minutes faster than I had been expecting. I guess I'm still underestimating myself a bit. Another memorable ride in the mountains, even if the heat did affect me a little at the finish. One of the often forgotten benefits of going away on a bike tour is that it refreshes one's appetite for local rides after the event. I plan on making the most of that in coming weeks.