The arch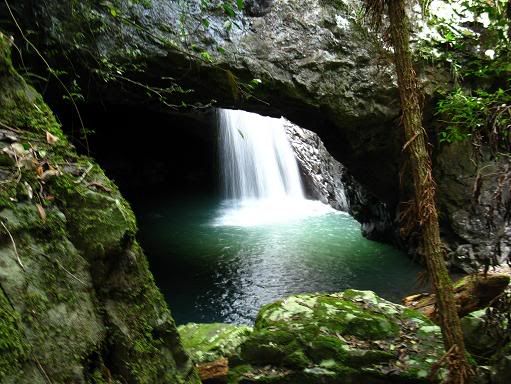 I have to be honest and say that being sick totally sucks. I have basically done NOTHING for the last five days because of a nasty case of bronchitis according to my doctor. I think I would have been better off with swine flu -- at least then I could have seen the doctor for an OINKment. Still it does give me a chance to catch up on some of the posts I haven't made lately (or in other words, crap on about rides I did last week or the week before). When I'm back on the bike, hopefully tomorrow, I'll then have something more interesting to talk about.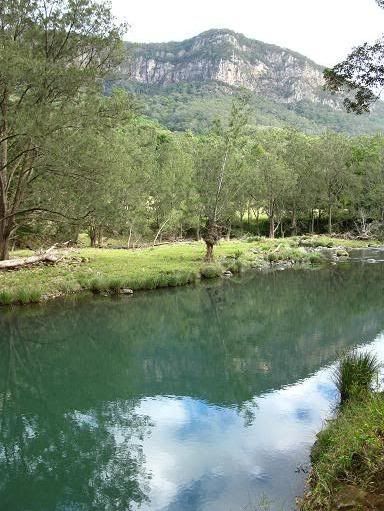 The previous weekend I headed for Numinbah Valley again, as I didn't really have the time or inclination for a 200k epic, and I had to back up and ride to Brisbane the next day. This area is always pleasant for a quick 115km, especially when it's combined with a crossing of the Wunburra Range at Springbrook, then a climb out of the Tweed Valley at Tomewin (more on that later). This day was going to be slightly different, however, because I decided to visit the Natural Arch (pictured at the top of the page), hidden away in the rainforest.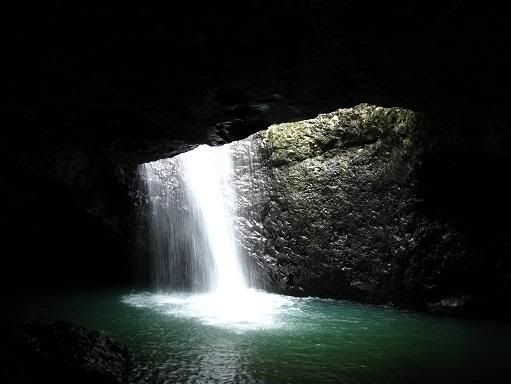 Last year there had been speculation in the local tabloid that the Natural Arch was actually closed to the public, due to the fact that the cave roof was about to collapse. Everyone else seemed to think so, because there was nobody there on the morning I visited. Yet there were also no signs indicating any closure of the area. There was nothing to stop me from walking right into the cave itself. It is, of course, entirely possible that the whole story was a media beat-up (it wouldn't be the first time). I doubt the National Parks mob would have allowed anyone to do any work on the cave itself, but either way, it was just as beautiful as I remember it, even if the walking track was/is a little over-developed.
All that was left now was to finish the climb over Numinbah Gap, drop down into the Tweed Valley, and then climb home over Tomewin. Throughout the morning I had been hammered by a southerly wind that forced me to ride through Numinbah Valley at a touring pace, now it was payback time. I responded by setting a fastest ever time for the climb over Tomewin -- 23.15, 45 seconds off my previous best. Once again, I thought I'd blown it on the steep mid-section, and once again I realised in the last kilometre that I had it beaten. I can only assume that the "mid-section" is closer to the summit than the bottom. A great way to spend a morning if ever there was one.