Surviving the game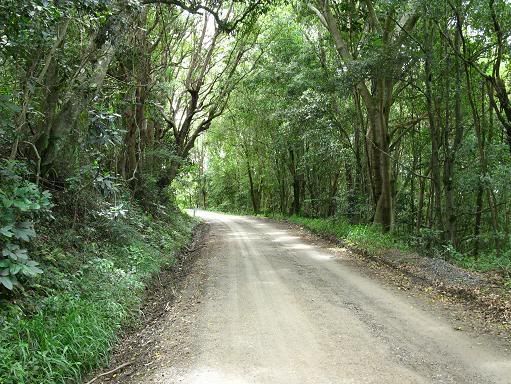 There are some rides that are awesome epics, days when you think anything is possible, days when you reach new heights, visit places of amazing beauty and/or pull off superhuman feats on the bike that will stay with you forever. Then there are days when you are just glad to survive the ride and get it under your belt. Last Sunday was one of those. The original plan had been to ride into Wanganui Gorge, to the south of Mullumbimby, the land of waterfalls cascading down the sides of the surrounding mountains. It didn't quite work out that way.
The day didn't have the best start in the world. I set off on my journey, but only managed 2km before losing a bolt from my pannier rack. I turned around and pedalled home, dug out a spare bolt from the clutter in my garage, and set off again. The southerly wind was picking up as I headed down the Tweed Coast, but I wasn't worried. I was handling the job of pushing into it pretty well, and I figured there was a chance it would be with me on the way home, all was almost well with the world.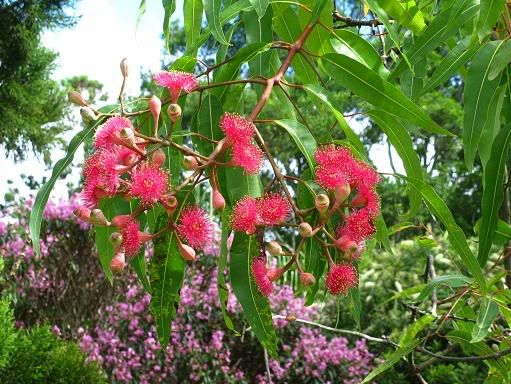 8km before Mullumbimby a eucalyptus tree was totally defying the seasons and flowering in late summer. That should have been a sign that things were going to get a little crazy, but as usual, I didn't pick up on it. 10km down the road, as I was about to start the climb of Wilson's Creek, it happened. First it was a flat tyre, something I've had plenty of experience in dealing with over the years. I let out a few expletives, but overall it was okay, or so I thought. I removed the offending piece of glass, and re-inflated the tyre, but there was one problem. The pump that I had originally picked up in Scotland, which has followed me through tours in three countries and four different Australian states, decided not to work. It was finally cactus.
It was here that I realised I wasn't going to make it to Wanganui Gorge today. I basically had to walk the 2km back to Mullumbimby, find a service station pump, and ride home from there, hoping that if I got another flat tyre, it would at least have a slow enough leak for me to make it to the next service station. Fortunately, there were no more flat tyres, as I headed home via Mooball, Burringbar and Murwillumbah, figuring there were more service stations lining the old Pacific Highway than there would be on any other route.
Of course, there was another reverse at Murwillumbah when I temporarily ran out of hills to hide in, the wind had again swung around from the North, and the temperature and jumped to 32 degrees C, both factors were in total defiance of the weather forecast. Fortunately, I could climb home over Tomewin, which gave me a mountain climb instead of a headwind for a large part of the ride home. Even more fortunately was the sudden downpour that soaked me on the climb and took 10 degrees off the temperature, and yet stopped on the descent. I passed another rider on the climb, who agreed with me that the downpour was a godsend.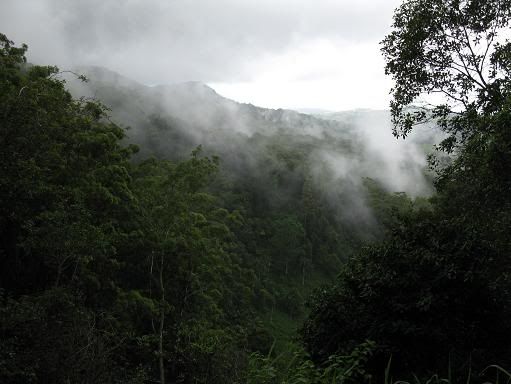 In the end I finished with 167km for the day, and was more than happy to clock up another century under the circumstances. It won't go down as my fastest or most brilliant century, but for sheer persistence and "making do", it's more than satisfactory.