Tosspot of the week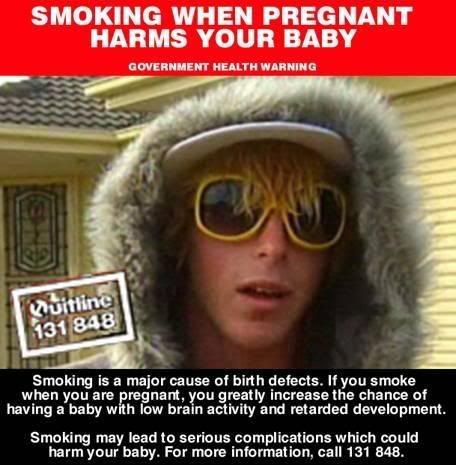 According to
this report
, there have been 441 hit and run assaults on the Gold Coast in the last 12 months, and yes, the term "assault" is a far more accurate description than the politically correct expression, "accident".
441 hit-and-runs on Gold Coast
Stephanie Bedo January 20th, 2010

THERE is more than one hit-and-run on the Gold Coast each day, with a six-year-old being dragged for 20m after being struck by a moped in the most recent incident.

As police hunt the callous moped rider, figures released yesterday showed an alarming 441 hit-and-run incidents happened on the Gold Coast in 2009.

On Monday a moped rider struck the boy, who was riding a children's scooter on a footpath in Seaworld Drive in Main Beach.

The boy, who was holidaying with his family from NSW and staying at the Sheraton Mirage Resort, is in an induced coma in Brisbane's Mater Children's Hospital with a fractured skull and severely cut leg.

He was riding his scooter with his nanny when the moped crashed into him from behind.

Police said the moped rider dragged the boy for about 20m on the front of the bike.

Other pedestrians had to jump out of the way as the moped nearly hit them while fleeing.

Gold Coast Police District Superintendent Jim Keogh said he did not know why the moped rider was illegally on the footpath.

"I don't know if it's deliberate (but) it's certainly a callous act when you consider the young boy was dragged along for some (distance)," he said.

Supt Keogh said the moped looked too 'flashy' to be from a hire company.

"Without doubt he's hit the boy and knew he struck him," he said.

Regional traffic co-ordinator Darren Soppa said hit-and-runs made up about a tenth of all accidents on the Coast.

"It means people aren't abiding by traffic regulations in that they're supposed to stop and provide details of name and address and contact details so appropriate action can be taken," he said.
Let's be realistic here, people run away from these crime scenes because they have something to hide. This guy took off in the way he did because he was drunk, stoned or guilty of something else that would have been exposed if he waited the two hours it takes for the police to show up, and that's before we even consider the illegality of the act of running away, but then, it's not as if the police or the courts ever consider that either.
I've said this before, but now would be a good opportunity to say it again, this problem requires a serious, third-world fascist police state solution. What is needed here is to bring in a penalty that includes a mandatory minimum five year prison sentence for ANY hit and run assault, and a mandatory minimum 25 years if the victim is killed. Do that, and the hit and run assaults will stop after the first two offenders are sentenced. Unfortunately, road safety just isn't a high enough priority in the eyes of the electorate, so after the usual whining, nothing will be done.