Warrie Circuit, Springbrook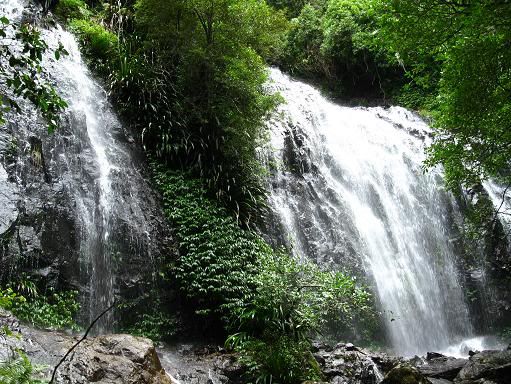 A week after the broken crank incident at O'Reilly's, I decided to join some friends to hike the finally re-opened Warrie Circuit in Springbrook National Park. It was closed for two years because of a landslide, and after the rain in the week leading up to this day, I thought they might close it again. Fortunately, that hadn't happened by the time I got up there. Of course, I was also hoping the ride up the mountain and back would be clear of mechanical problems, after three on consecutive weekends, I figured I was due for a change of luck.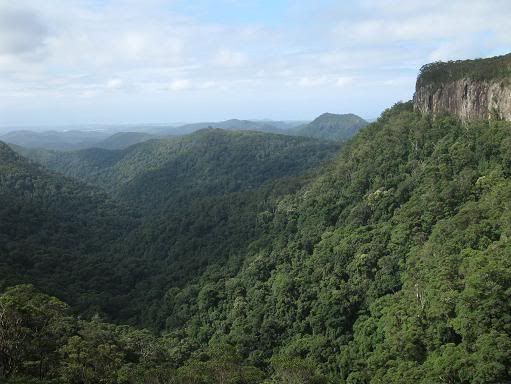 That wasn't on the cards as it turned out, this time a brake pad slid out of the shoe, which hampered my braking on the 19% descents after ascending Best Of All Lookout at the summit. I'm just glad I decided not to try to overtake the car that held me up on the way down (before I had discovered the problem). Still, at least this one didn't stop me from completing the ride, or the hike. The waterfalls turned on a spectacular display, among the best I've seen at Springbrook (which is saying something), along with wildflowers and the occasional bit of wildlife not seen anywhere else.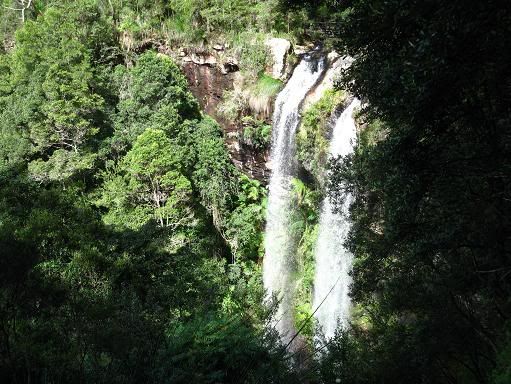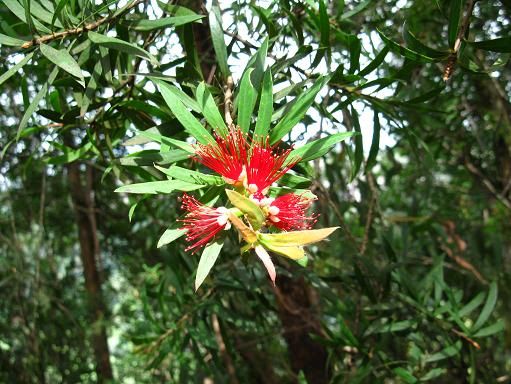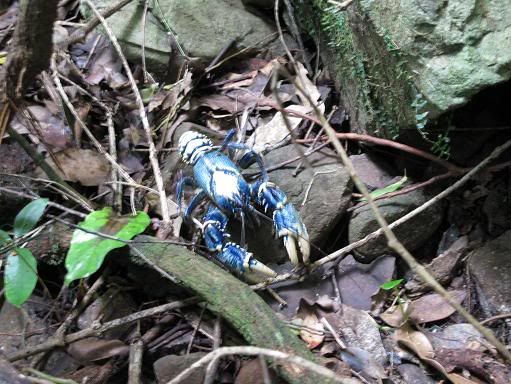 Along the way we passed the bottom of the famous Goomoolahra Falls (immediately below), at the top of which some idiot got drunk one night and walked off the cliff (despite it being fenced), and fell 100 metres to his death. There was no danger of that today, but it's been a long time since I was able to access the lower part of the falls. It was certainly worth waiting for. A memorable day at one of my favourite places in the world. The only downside was a leech bite that got infected and hung around for a while. That said, it didn't stop me riding a century a week later (ride report to follow).