Search on hold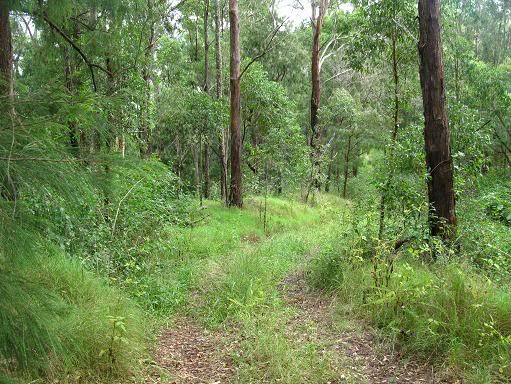 The prognosis on my shoulder is a grade 2 muscle-tear (whatever that is). The good news is that I can ride my bike, the bad news is that there won't be any dirt roads or gradients over 20% for a good couple of weeks. Fortunately, this morning's 50km in the rain had none of those things. Some of you may be aware of my obsession -- my need to find Horseshoe Falls, on the western side of Springbrook. There are two possible access routes, and some time ago, I decided to explore one of them. Since I won't be able to complete this search for a little while, now seems an opportune time to discuss my most recent progress.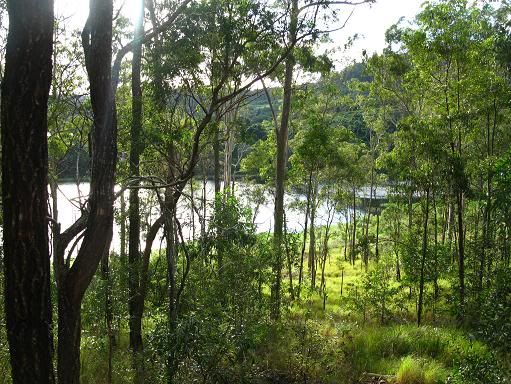 This particular trip involved heading through the hills of Advancetown (an ironic name if ever I've heard one), alongside Advancetown lake. This is actually quite a pleasant ride, but one that I don't get to do very often these days. In the past it was my chosen route to get to Numinbah Valley, but today I was using it only as an access route for Chesters Road, which is one of the two possible access points I mentioned above. Chesters Road itself is an extremely scenic dirt road which isn't actually as steep as Google maps suggest it should be. Today there was a bonus, an unseasonal display of Banksias.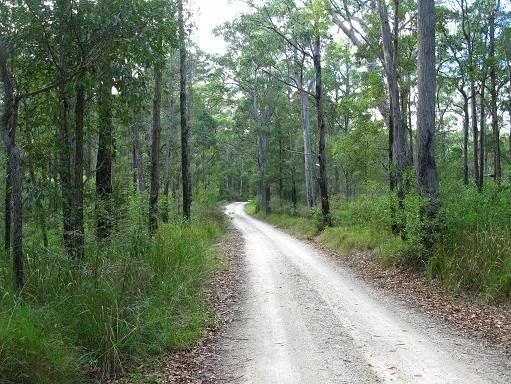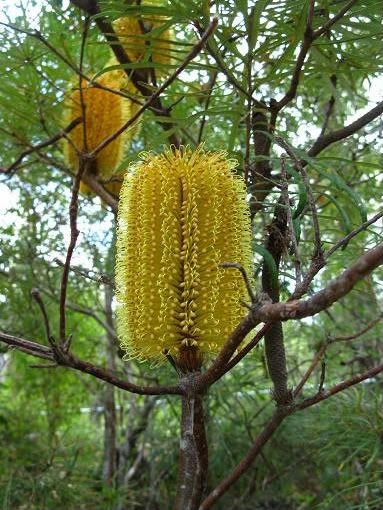 The road "ends" after a few kilometres, replaced by a dirt track that continues up the mountain. Here, I could see the falls in the distance, but I still needed to find a way to get to them. I continued up the mountain, the number of spider webs I rode through suggested not many venture in this direction. A few tracks branched off mine, and I did take the time to explore a couple of them, but none of them led the way to where I wanted to go. The views did open up at times on the higher areas. Eventually, the "main track" that I was following became impassable on the bike, so I continued on foot for a while. Time constraints, along with the time I had wasted on the side tracks meant that this wasn't a viable option today, but a pink ribbon tied around a tree suggests that this route has potential on another day.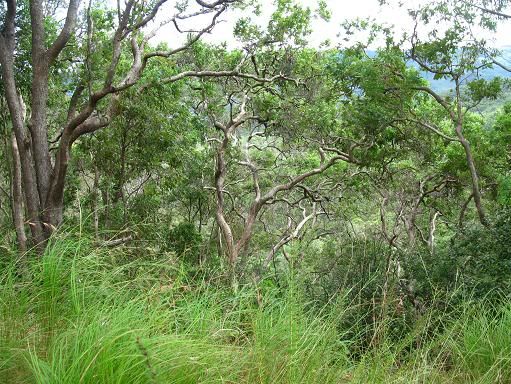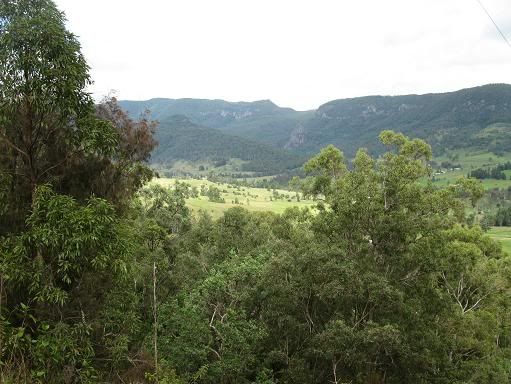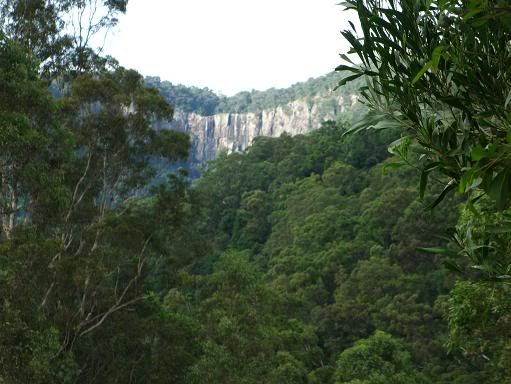 All that was left now was the ride home, after descending the "track" and Chesters Road, I now had two options -- the return via the way I came, or the climb up the western side of Springbrook on the infamous Pine Creek Road, complete with 24% gradients. I opted for Pine Creek Road for the variety, and this ride, too, didn't seem as difficult as I thought it might with one climb in my legs already. At one stage on the climb I could see the falls (now that I knew where to look). Of course, riding home this way provided it's own scenic rewards.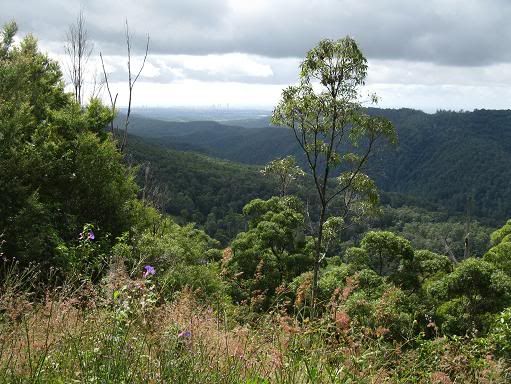 I am close to fulfilling this particular obsession. I have now pinpointed the exact location of the falls, and may have unearthed a potential access route when time and my shoulder get around to co-operating. This is going to happen, one way or another.