Another comeback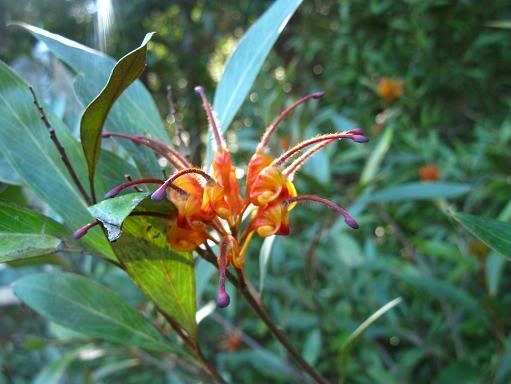 I had managed a couple of short rides on the bike last week, but Saturday was supposed to be the "official" comeback. It was originally scheduled as the old 50km return ride to Austinville, but I added some extra distance by detouring to Little Nerang Dam along the way. As I mentioned in a previous post, bumping into a couple of familiar faces along the way made things a little more comfortable, but for me the best feeling was when I turned off into Austinville road, and headed down that narrow valley.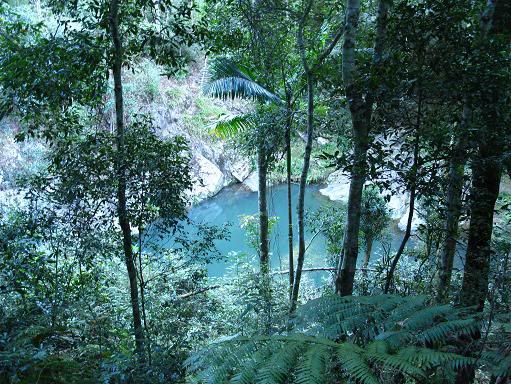 I can't remember exactly the last time I rode down here, but it was probably one of those glow-worm rides in the dead of night. One thing that is certain is that I was certainly a lot fitter and stronger at that point. Revisiting a location with positive memories gave me strength, but more importantly gave me the inspiration to want to return to that level again. It was just a little reminder of who, and what, I am. Of course, the scenery wasn't bad either.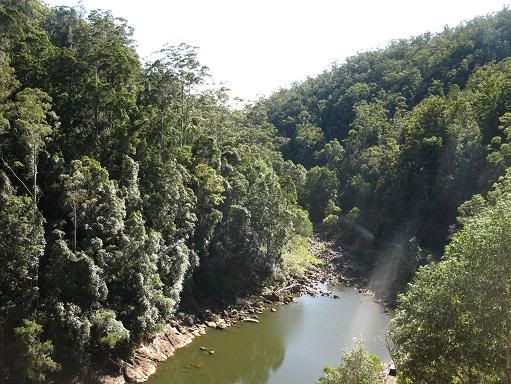 The detour to Little Nerang Dam wasn't in the schedule, but I decided to do it anyway. It probably added another 10-12 km to the distance, but who's counting. There's a reason I haven't put a computer on that bike. As it was, I figured a few extra kilometres before breakfast would do me good (and I turned out to be right, but that's another post), so off I went. There I continued misfiring with the camera as I had been earlier in the day, but that didn't matter. What matters is that I am now "officially" back. The daily riding through the week since has said so, and now there are mountains on the agenda for this weekend. I can't wait.