When it rains...
After a rather negative entry on Thursday, it was nice to see the beauty of life being reinstated over the last two days. Yesterday morning on my ride to work I had another meeting with "the poser" -- although I'm not sure who should be calling who names here. There's this old guy I see running in Surfers Paradise every so often as I ride to work. We always give each other a wave, but for some reason, the wave is more like a pose than a wave -- as if each of us is waving to a huge crowd of admirers clapping on the side of the road. I don't have an explanation for how this came about, just that it started one day shortly after I commenced this commute, and it happens everytime our paths cross now. Still, it's a nice way to start a day I guess.
Speaking of yesterday's "issue", I was specifically called into my boss' office today to be told that they approve of my lifestyle (like they had a choice there), but still have the issues that I mentioned yesterday. Maybe they'll come around later, maybe not. Maybe there's something I'm not being told. Either way, I'd be happy to let this issue die for now. I did get to round off the week with a ride home in beautiful rain. It was a real downpour, and it felt so pure! If only it would do that more often.
So onto today's ride, and a chance to enjoy the fruits of the downpour in Currumbin Valley this morning.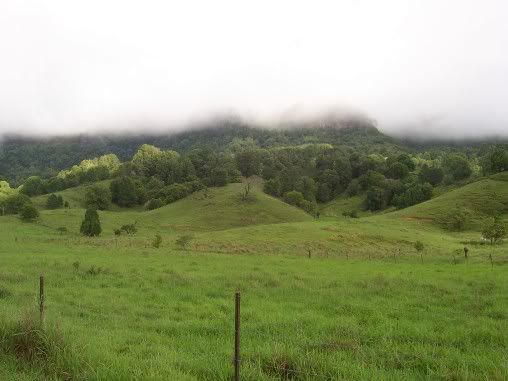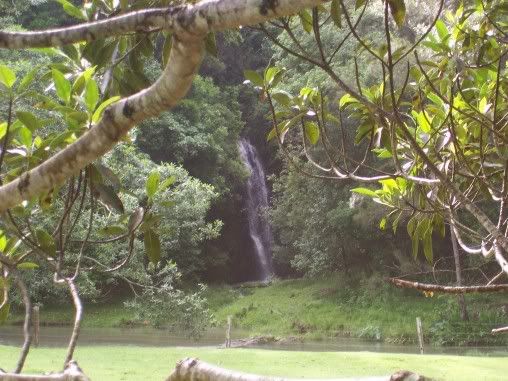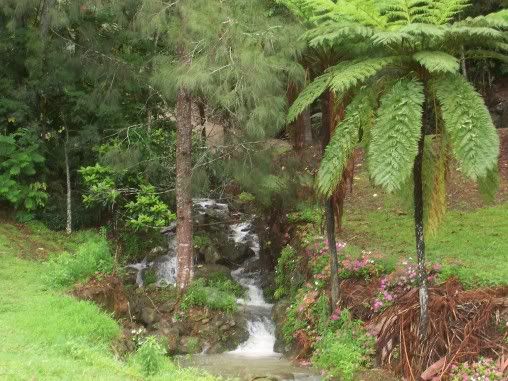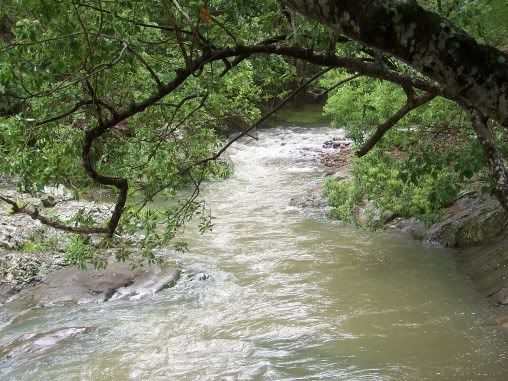 As can be seen from the swollen creeks and waterfalls, the rain of this week left a legacy. So many people complain about rain, the way it stops them from doing things, or it's too cold or whatever. I take a different view. If it's too cold wear Goretex, and it won't stop you from doing anything. Instead, get out and enjoy it, look at the new life it creates, the beauty it creates in a once barren landscape. Immerse yourself in it, but just do it! Once you let go of the pre-conceived "rain is bad" notions, you'll realise that it isn't so "bad" after all, and that feeling is quite liberating, and you're left to enjoy the beauty, free of distraction and worry, and free of the interference of those who are coddling indoors because "rain is bad".