One wonders where we find them
I know this is the Gold Coast, and that people here aren't exactly known for their intelligence, but even after making those allowances, there are still some incredibly nonsensical situations that totally defy explanation. Two morons decided to block a road in Broadbeach last evening by fighting over a parking space. I'm not sure what was so special about that parking space, it certainly wasn't the only vacant one there -- the rain kept quite a few people away. It wasn't undercover (not that any sane person tries to avoid the rain around here anyway), but they insisted on that one anyway.
Of course, as always happens in these situations, I pedalled straight through their little stand-off totally unconcerned, and this was when one of them decided to do the old Queensland horn-lean. Now tell me this wasn't a waste of time. I certainly wasn't going to stop after I'd gone straight through. I had no intention of going back and either apologising or exacting "revenge", why would I? Still, it's his stress levels, so I guess he's entitled to do what he likes. Of course, he might have been honking at his adversary for the parking spot, but why he'd wait until I passed to do that, or why he thought it would help I have no idea.
The rain was nice though, even if it did stop on my ride home, meaning I didn't get to ride in it. It did some nice things to this morning's ride to Austinville. Hopefully it's the onset to a decent wet season this year.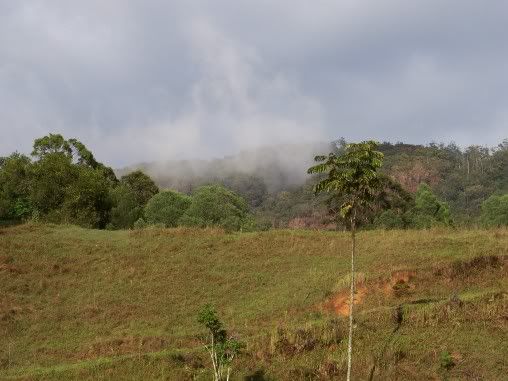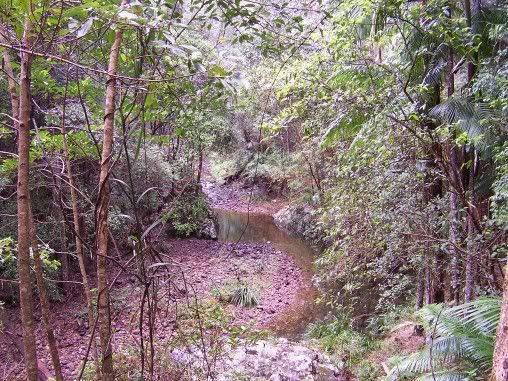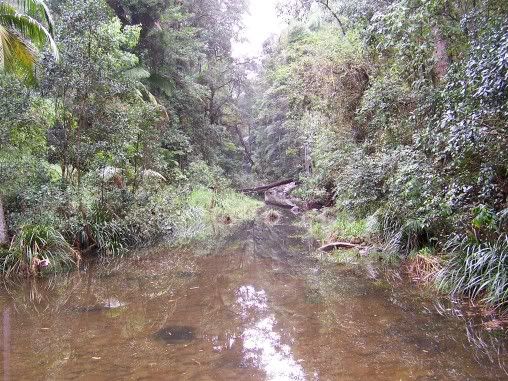 The other thing to come out of Friday was the need for a decision soon on "The Green Machine", the old bike that I sometimes use as a back-up and for shopping. It's clear that riding any sort of distance (even a short one) with a backpack in a Queensland summer is extremely unpleasant at best. I need to either get it a pannier rack or pension it off completely. I'm thinking of a new bike next year, which means the current #1 (which I still haven't named as yet) will become the back-up. I'm thinking of maybe a touring bike, because it might suit the type of riding I do than a MTB. On the other hand, I'm concerned about how it would deal with dirt roads, which might reduce my options a little in that area.
Plenty of time to think about it. Perhaps the tour of Victoria will give me something more to think about. 7 days to go!