Wanna go potty?
I was going to say "only in Queensland", but this one was in New South Wales.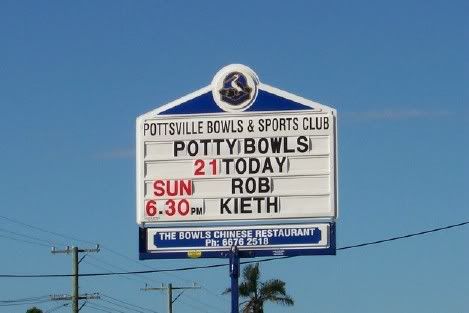 Notice the restaurant advertised at the bottom? I'm not sure I want to eat there anytime soon. There are so many things to say about that sign it's not funny.
As far as the rest of today's ride goes, let's see. Coastal vistas: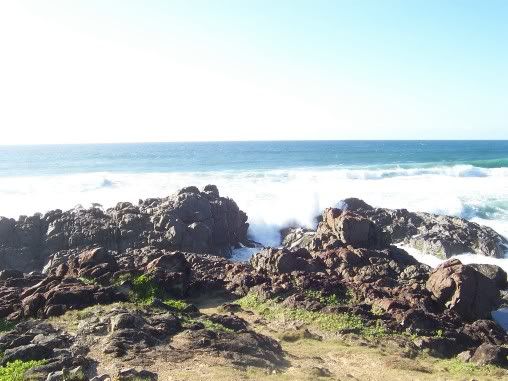 Mountains: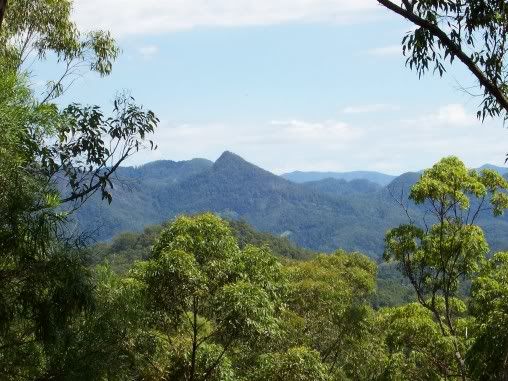 And the bubbling Tweed River for a big section.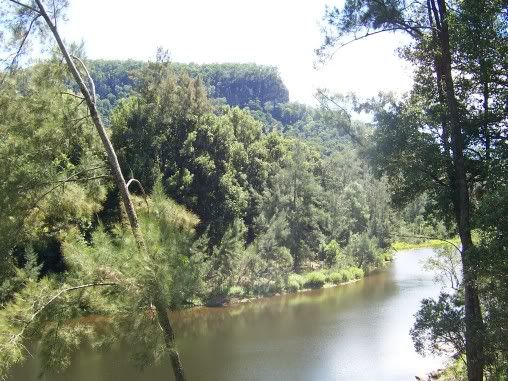 The Mt Jerusalem century is always a great one. The cruise down the Tweed Coast, once you get south of Cabarita is pleasant, the scenery across through North Arm and up to Mt Jerusalem is stunning, and after the beautiful lunch in Uki, the trip back to Murwillumbah alongside the Tweed River is always pleasant. The rainforest in Urliup was stunning once again, and today I managed to finish pretty strongly through suburbia (it's always good to get that one over with).
About the only thing I need to be concerned about, is this propensity of mine to always pick the flat sections to ride against the wind, and the hills when I have the tailwind. I think I need to fix that.