Ever feel like you're being watched?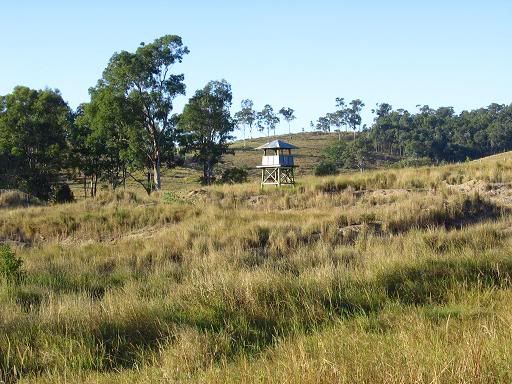 What exactly is that structure supposed to be?
It was noted on Upper Ormeau Road, a slight detour I took this morning just to ensure that the ride reached century proportions. For now I'm still riding computerless, and consequently have to rely on previous knowledge of rides to be sure I'm getting the distance I want to prepare for the 600k brevet on July 15 (more on that later). All in all I kept today's ride to a leisurely pace, just revelling in the near perfect winter conditions. Some of the mountain views, particularly on Tamborine were lovely too.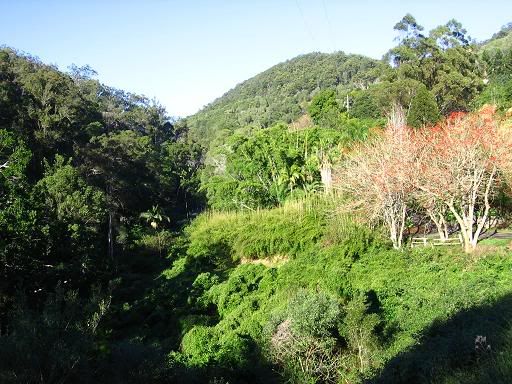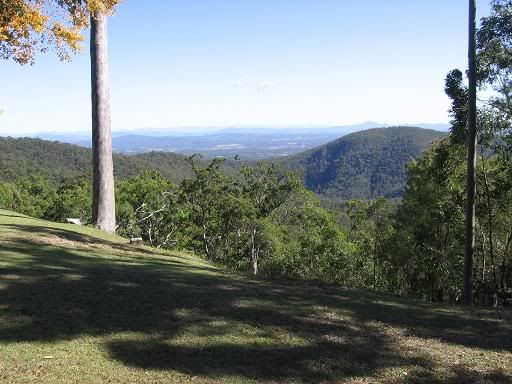 Something I noticed on the climb of Mt Tamborine today was that I didn't see the famous piano rock -- the rock that someone has painted what is supposed to represent piano keys onto. It's entirely possible that I just wasn't paying enough attention, but it's a feature of the Tamborine-Beenleigh road that I've always taken for granted, one of those things that adds a certain charm to an area.
As for tomorrow, I think I'll head back to the Tweed Valley to try to rack up some kilometres down there. I'm not entirely sure of the exact route I'll look for, but that always keeps things interesting in itself.