Computerless coasting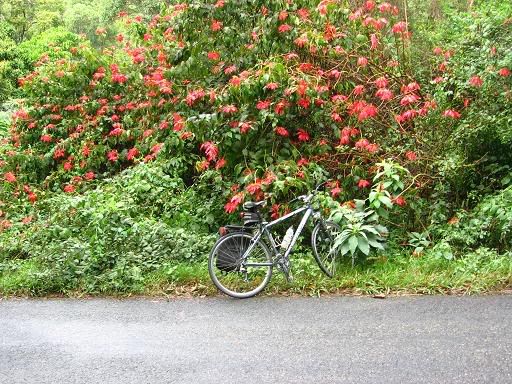 Some weekend this was turning into. First of all, my headlight problems still remain with me. It seems the problem wasn't with the generator as I had thought, but with the light itself. This means I'll probably be another $140 out of pocket to replace it, as I'll need to do because my other lights don't give me the burn time that I require. I spent most of Saturday trying to figure out if there were any other options, but with three weeks before the big ride, I don't think there are any.

So it was on Sunday that I finally got on the bike for a decent ride. My plan to ride back-to-back centuries may have been in tatters, but I could still put on a few kilometres that day. 1.8km in the next problem struck -- my cycle-computer died. I had a look at it to see if anything could be done, but it appears the front wire is seriously frayed. Fortunately, it's the same brand (Cat-Eye) as the computers on my other bikes, so I might be able to "mix and match" when I get some free time.

It left me computerless for this ride, however. I decided to just go and do the ride anyway, figuring that I knew what the approximate distance would be, having ridden the route before. I started off down the Tweed Coast, and found myself enjoying the freedom of having no idea how many kilometres I was riding, or no idea of my speed. I guess I've obsessed a little too much over keeping track of every kilometre in recent years, so it was nice to break free of that. It was here I pretty much made up my mind to stop "logging" rides for good. When I do replace this computer, I'll just use it for checking daily distances and so forth, but I won't be keeping any stats on it. That's just too much time and effort now.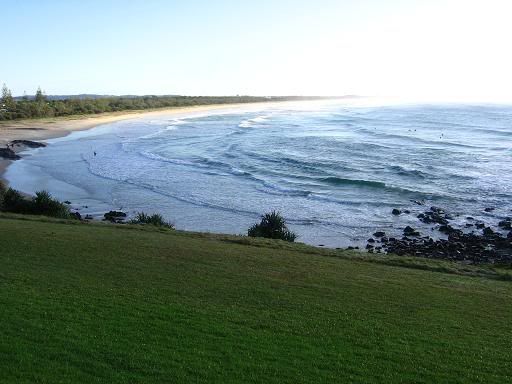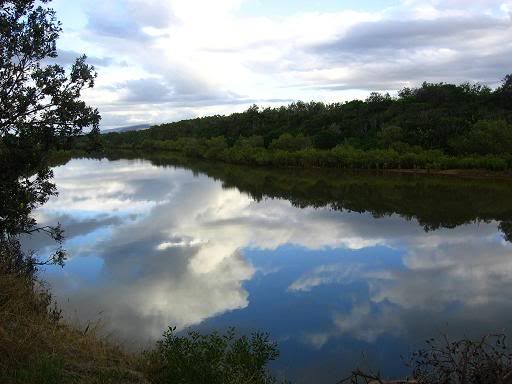 I darted inland toward Mullumbimby, then over the climb toward the Crystal Castle. This climb has some tough sections, but the way the views open up in the ridge make it worth the effort. The hills seem to be perpetually green here, and the sweeping coastal views are amazing. There might be more coastal views on the way in the future. I came upon the idea of riding to Ballina at some point in the future. The coastal views between Byron Bay and Ballina are supposed to be breathtaking.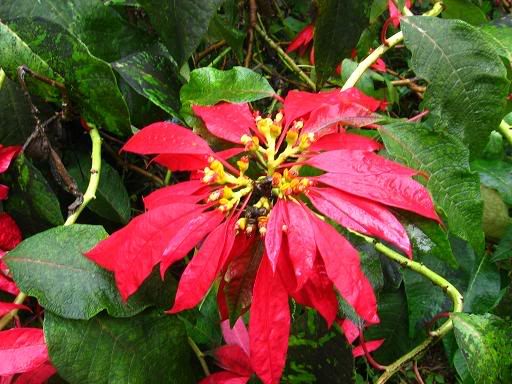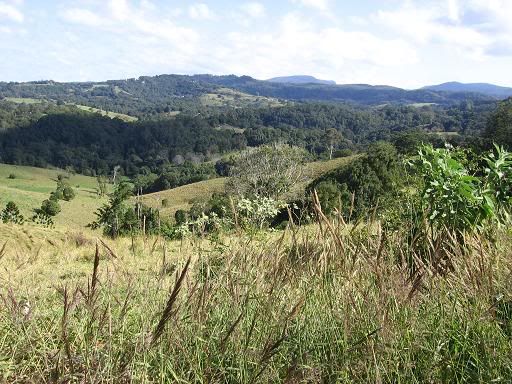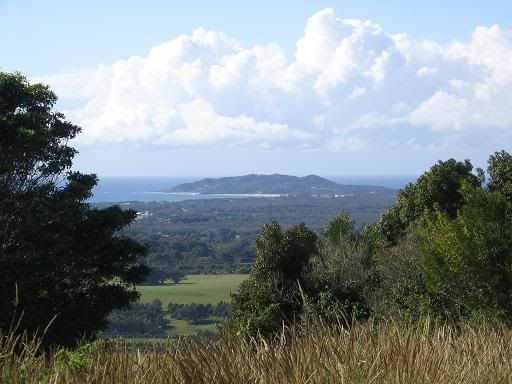 The return is by a similar route for a while, but detours over the hills through Burringbar, Murwillumbah and Urliup to come home. This too is a beautiful ride, especially the forests of Urliup. For some reason, however, I seem to be struggling for form on the final climb of Bilambil over recent months. I can't put my finger on it, but that hill always seems to be a nemesis. Yesterday's performance was a little more convincing, but still not quite what I wanted. It's possible I'm just being unrealistic, given that I probably finished yesterday with around 220km or so. Either way, it was an extremely rewarding ride, and a wonderful feeling of breaking free of a few things. Perhaps I'll do it that way all the time.