Numinbah vs Tweed
Yesterday's ride had something of a "training ride" feel about it. There was no real destination that stood out as somewhere I desperately needed to visit, so I headed out over Hinze Dam toward Numinbah Valley, over the pass, through a circuit of the Tweed Valley, and home. It was yet another disgustingly beautiful day -- a max temperature of 22 degrees C. Summer is just two weeks away, but right now there is absolutely no sign of it. The early part of the ride was dominated by tiny pockets of cloud dotting the surrounding mountains.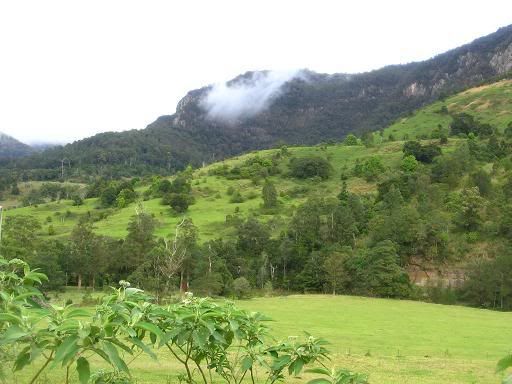 Much of the first 100km or so had a sense that it "had been raining somewhere" but was staying away from me. There was also another sense on the stretch toward Tyalgum that I really wanted to ride the old Tweed Valley circuit through Brays Creek and on to Uki. Current time constraints mean that it could be a while before I get to that. As it was, the sealed road between Tyalgum and Murwillumbah is still quite pleasant.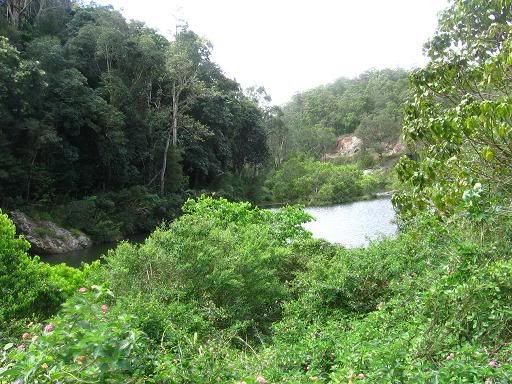 While I seemed to be in much better shape than last weekend's ride (not surprisingly), things still got a little difficult toward the end. A quick check of my altimeter revealed that I finished with over 2,000 metres of climbing in the course of 171km. That's now the second ride in three months or eight days (depending on how you look at it) with over 2,000 metres of climbing in a day.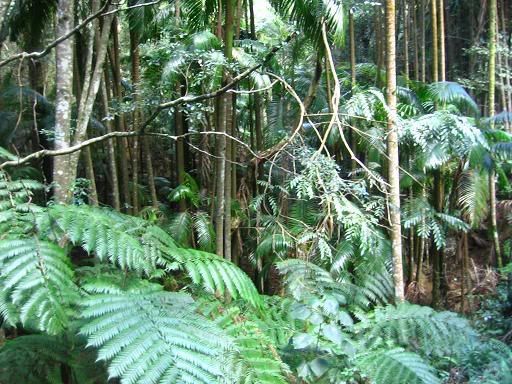 This weekend I'm planning to head for Jimna in the Sunshine Coast Hinterland. This will be a camping trip since I didn't get away over the Gold Coast Show weekend. I've also just found out that it will be the first weekend of the school holidays. That is actually a double-edged sword -- while I don't like a million tourists around on camping trips normally, I'd have to deal with the tourist rush if I stayed here on the Gold Coast anyway. That said, I'm already poring over maps of obscure dirt roads should I feel the need to free camp somewhere.