Is this what recovery is about?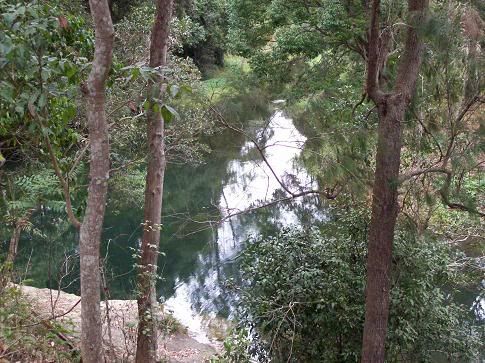 I decided to go for a ride in
Tallebudgera
Valley with my friend Martin this morning. It should have been a gentle recovery ride, but it usually takes me as much as 45km to warm up the day after a long ride, and this is how it proved this morning. I felt like I was struggling a little against the south-westerly wind. On the other hand, it was nice to have some company on this endeavour. After cresting the climb on Ducats road approximately 45km in, I started to feel a little better.
Often motivation on rides like this can be difficult, as muscles are tired, and the ride itself doesn't offer the challenges or charms of the previous day. That said,
Tallebudgera
Valley is still pretty, and may be even more so soon if the rain currently falling outside actually turns into something significant. We had one interesting moment coming home when some kid on a mountain bike did everything he could to outpace us. He even succeeded for all of 100 metres, but was probably wise to turn off when he did. Even so, it probably made his day.