Huonbrook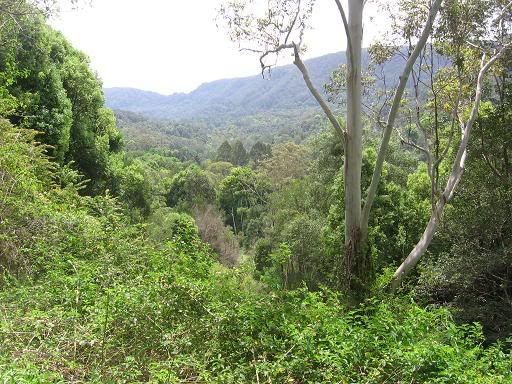 I hadn't had a 200km+ ride for a while, and decided that last Sunday would be the ideal time to do it. The premise was a simple one: head south down the Tweed Coast toward Mullumbimby, ride into the hills for a while, then ride home over the Burringbar range and surrounding hills. A huge northerly wind early in the ride propelled me down the Tweed Coast quickly enough, but with it came a dramatic increase in temperatures. The heat would present problems later.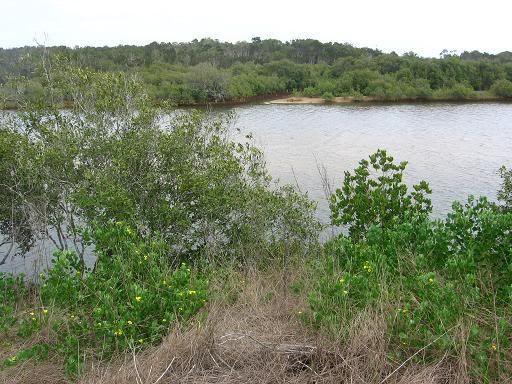 The Tweed Valley/Brunswick Valley way has finally been completed and provides a smooth, easy ride into Mullumbimby if you take in the climb over Coolamon to get there. It's a pretty stretch, but not nearly as pretty as the world that opens up on Wilson's Creek Road to the south of Mullum. Here green is the dominant colour, with rainforests in the valley, and mountains closing in from all sides. There's a possibility to follow the Huonbrook road all the way to Minyon Falls, but I'll save that for a weekend tour later.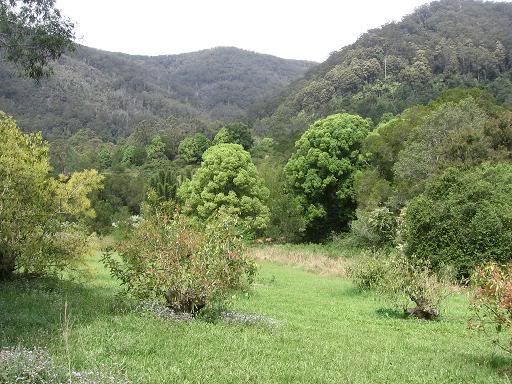 The greenery here provided some relief from the heat, but it was only temporary. The return to Mullumbimby saw the temperature rise to 33 degrees C. For variety I opted to detour across to Brunswick Heads for the return home. Then on a whim I detoured again along Saddle Road. This is a dirt road somewhere between Mullumbimby and Brunswick heads that climbs a ridge which, on a clearer day, would have offered sweeping views in all directions. There are also patches of forest to ride through. I know I'll need to find a way to take this detour more often.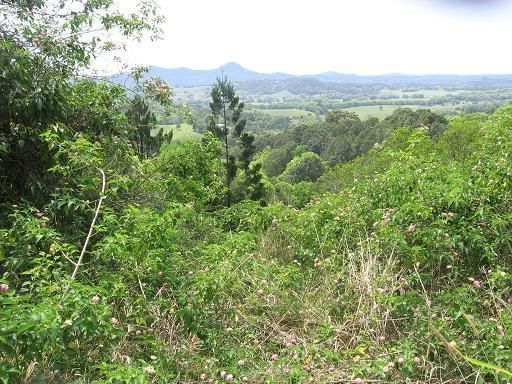 Any hope that returning to the coast would have cooled temperatures was a total waste of time, the mercury hit 34 C at Brunswick Heads, and 35 soon after. The combination of heat and headwind meant that the ride home was always going to take a long time. I settled in for a grind, punctuated only by the hills of the Burringbar Range, and the rainforest of Urliup further north. Riding without power is an interesting experience, but one that I'll need to get used to if these temperatures are any indication of the next six months. A storm closed in later on and cooled things for the final suburban coastal stretch, but I was left wishing it had arrived three hours earlier.
Overall it was extremely rewarding to return to the Wilsons Creek/Huonbrook area. I'm still searching for the link from Wilson's Creek to Doon Doon near Uki on the other side of the Tweed Valley. That route, if possible, would have the small matter of Mt Jerusalem to contend with, but that somehow makes it all the more interesting.