Currumbin Valley turns it on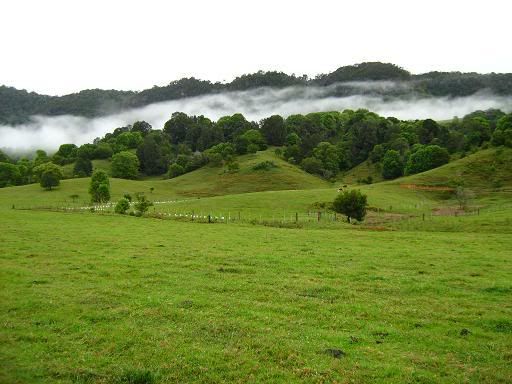 I've been so busy over the last few days that I almost completely forgot to mention something special that happened on Sunday. I set off for what should have been a regulation 60km "recovery ride" after Saturday's spectacular 142km. What I was left with were the remains of the previous night's rain throwing all sorts of spectacular shapes around in the form of clouds hanging around the surrounding mountains.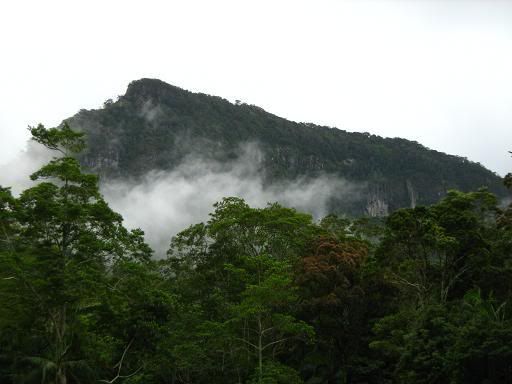 At the end of the valley is, of course, the short, pleasant walk through the
rainforest
to
Cougal's
Cascades. What occurred to me at this point was that I had not ventured out here in several months, despite the relative proximity of this place to many of the others I regularly visit. I really should rectify that in the future.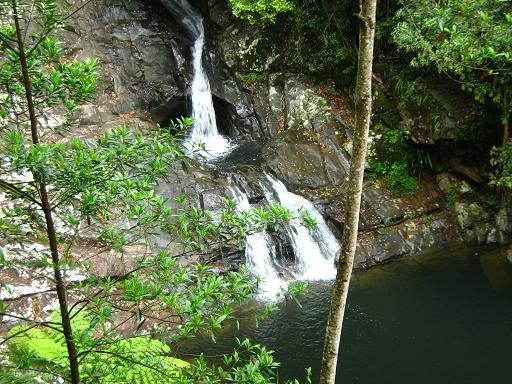 This weekend I'm lining up a weekend tour to Mt Barney, including a hike to the mysterious Mt Barney Falls. I know nothing about them, save that they are located somewhere near the Lower Portals in Mt Barney National Park. I also know from prior experience that the Mt Barney Lodge has one of the most scenic campgrounds in South East Queensland. That alone will justify the effort I'll go to for this tour. Anything else will be a bonus.