Back to the mountains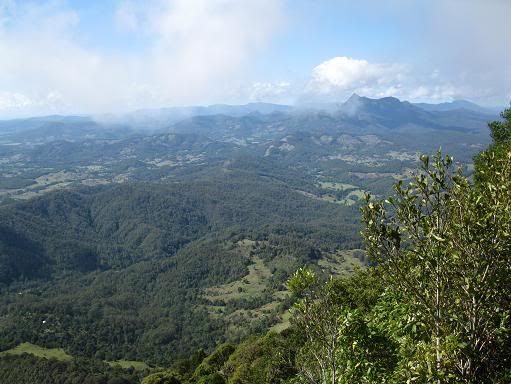 Last Saturday I made good on my promise to return to the mountains as quickly as possible. I had also hoped for a little rain, but I would have to wait another day for that. Still, the temperature did cool a little when I reached the higher parts of Springbrook, which made it all a worthwhile exercise. It's always interesting to observe the way that each mountain has it's own character, and Springbrook is no exception. It's one of those things you have to be there to experience.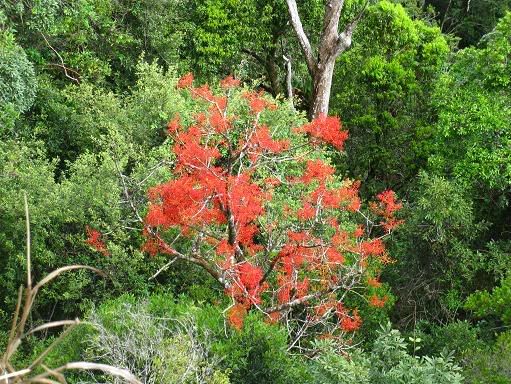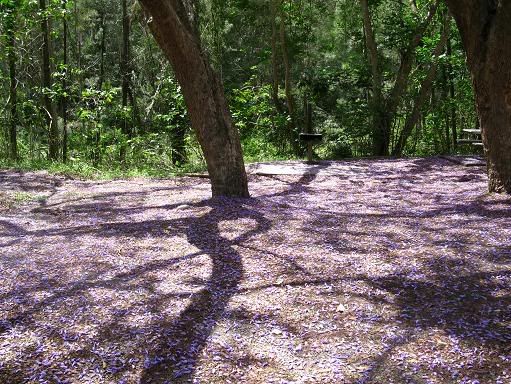 What has been intersting about this part of the world in the last month or so has been the colour in the scenery created by the blooming of the flame trees and the jacarandas. This, of course, won't be around much longer, but the little picnic area at the bottom of the mountain had turned almost completely purple as a couple of grand old jacarandas started to drop their flowers. On the other hand, the blooming of the red flame trees six weeks early explains why it's been so bloody hot lately.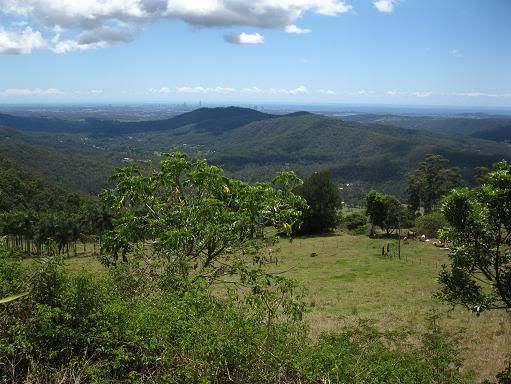 I couldn't help but have Mt Nimmel for desert on the way home -- a slight detour, but worth every one of the 8km extra. Oddly, the steep gradients didn't bother me in the heat, and there were even a couple of locals hanging around to cheer me on. Most of my rides up this mountain are either at night or early in the morning, so it was interesting to take in the different appearance of the views slightly later in the day. Absolutely beautiful.