Colours of autumn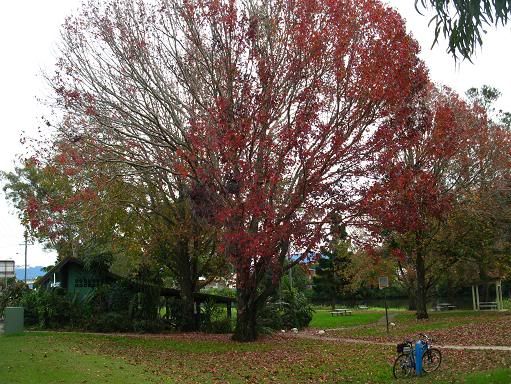 This is for those who are under some delusion that it's "winter" in these parts. For my "recovery" ride from a shoulder injury, I decided to do a quick loop around Tumbulgum Rock, or whatever the official name is (I believe someone enlightened us all in the comments of a previous post), yet it was this grand old tree in a Murwillumbah park that provided the most breath-taking moment of the whole ride. Not that the rest of the ride was ugly, the clouds over the horizon just after sunrise were playing tricks with the light, and made the early route along the coast a little more scenic than it otherwise might have been.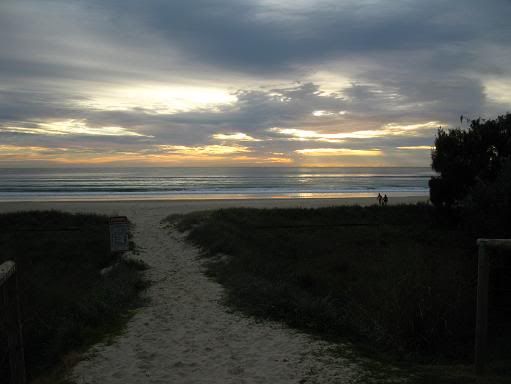 It was after this that I was going to give the shoulder some extra activity, with the 16% gradients on Hogans road just before the entry to the rainforest that occasionally force me out of the saddle. The shoulder could cope, but only in short bursts. Still, the climb was negotiated fairly comfortably, allowing me to set off into the rainforest, before descending crazily into the Tweed Valley. The following climb was the gentle switchback road at Clothiers creek, which then led to the pretty ridgetop route at Farrants Hill. I've long enjoyed this particular stretch of road, not so much for it's views, but for the flowers that always seem to bloom up here.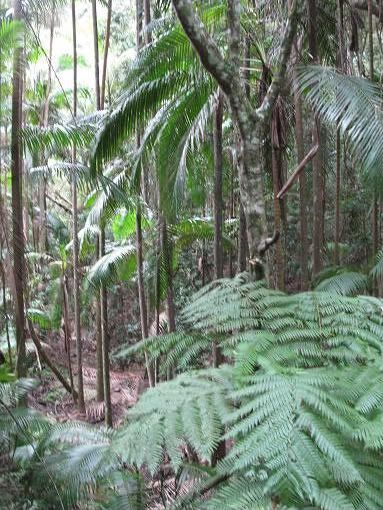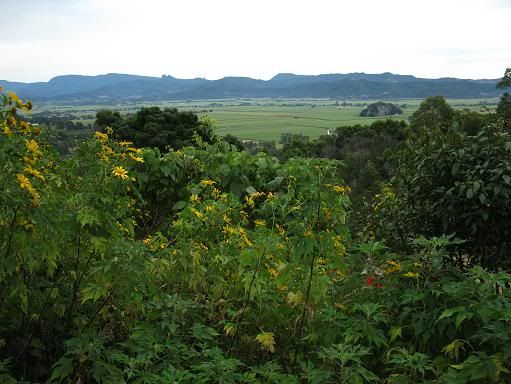 The descent into the valley was followed by a hard slog into a westerly wind. It probably wasn't a huge wind, but as I was out of condition, it did require some effort. I may, however, have expended too much effort on the way past the rock, but by this stage I wasn't planning on worrying about that. I did pause under that beautiful tree at Murwillumbah for some more water, and probably should have used the opportunity for some stretching in hindsight, but we're all a genius after the event.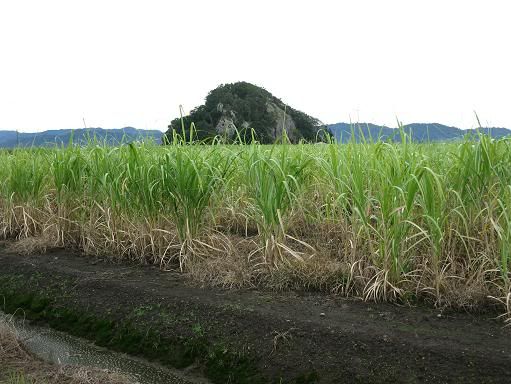 The final climb of Tomewin can be a testing occasion, but this time I was fortunate in that the last time I had done it was at the back end of a 260km ride with around 3,500 metres of climbing. Today was a considerably easier day, so I realised that it was very doable, even if I was a little short of conditioning. As it happened, the valley below, and the coastal strip that followed proved more difficult as an unseasonal northerly wind made an appearance. In the end, however, I was quite happy with the ride. My shoulder didn't suffer any lingering effects, and the scenery was pretty. I now plan on riding up at least one mountain every weekend for the foreseeable future. A nice little target until I regain 100% fitness.