Survival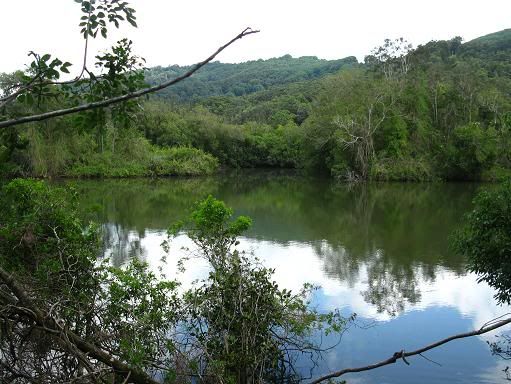 Someone at Audax Australia made a decision to schedule a 200km ride in this region in mid-November. I wasn't about to argue as I needed an excuse to ride the kilometres, but when those northerly winds are blasting in and consistently increasing the temperature, it becomes clear from an early stage that this ride is going to be about survival. I hadn't done this particular circuit before, but apparently it was based on areas that the late Frank Papp used to love riding around the Tweed Valley. Although I hadn't done this particular route, most of it was familiar to me.
Incredibly, there were about 60 riders turned up for this particular event, although the majority of them did the 110km option. We set off over Hogans Road after the usual messing about with Bilambil. I hadn't passed through this particular area for several months, and it was good to be reacquainted with that particular rainforest again. It reminded me that I need to do another night ride here among the glow worms soon.
There were some minor navigational issues presented after climbing up Terranora (also for the first time in ages), but these were taken care of fairly quickly. Unfortunately, those detours were a necessary evil, due to the three-year "job creation" roadwork project near Sextons Hill. After this it was a fairly easy coast to the first checkpoint at Casurina Beach, then a nice rise over Clothiers Creek to Murwillumbah. The heat was starting to take it's toll now, but at this stage I still had plenty in reserve and was happy to soldier on.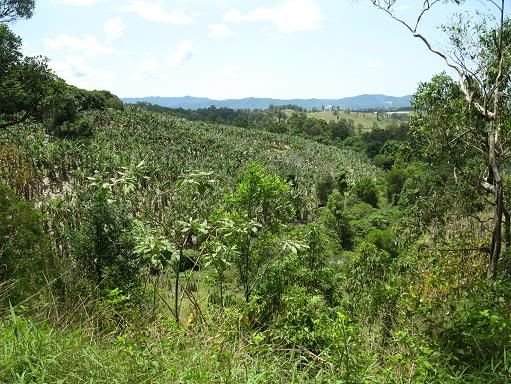 It was after Murwillumbah that the heat combined with my (still) relative lack of condition became an issue. One of the hills immediately after Murwillumbah in the obscure Wardrop Valley forced me to slow down quite a bit, and I didn't really recover that vigour for most of the remainder of the ride. Still, this section, too, is quite scenic, so I didn't mind taking my time. I crossed the Burringbar Range and the unknown 15% bump on the road to Pottsville for the next checkpoint. I actually thought about bailing because of the heat here, as it was making it difficult to keep food down. In the end I decided to press on because I would have had to ride home against that northerly either way.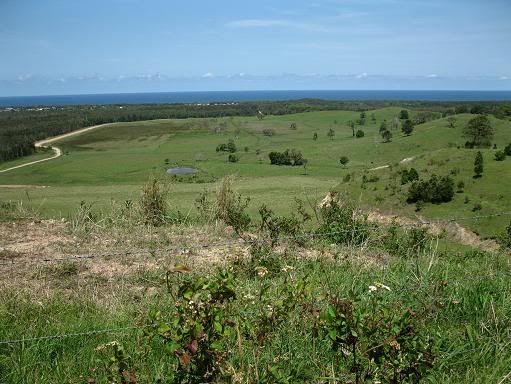 The next stage was back to Murwillumbah, this time via Stokers Siding and Uki. Strangely, I started to recover slightly on this stretch, probably just a function of lowering my expectations, and things started to feel OK again. That was until the last 5km into Murwillumbah, where the northerly wind forced me down to 18km/h. From my observations, nobody else seemed to be going any faster, so I just sucked it up, knowing that there was a big climb ahead to take out most of the remaining wind.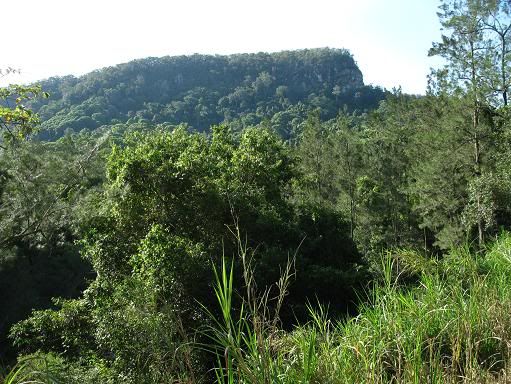 I thought the final climb over Tomewin would be one of the slowest I've ever done there. It actually turned out not to be the case. It was late in the afternoon by now, so there was some cooling shade over the road. I hung on grimly over the 11% section in the middle of the climb, and reached the summit with less difficulty than I had anticipated. At the top of the pass, the temperature was now dropping. Relief.
I descended the mountain, and rode through the last 10 or so through Currumbin Valley to finish the ride as I was running out of daylight. Better yet, I could now keep food down, something I made the most of when I finally returned home. Sometimes the reasons we do things are rather obscure, but in this case, I'm glad to have put this one to bed. The route for this ride was indeed very scenic, and I'll almost certainly return next time. I just hope that next time sees some rain or some cooler temperatures.