The prodigal returns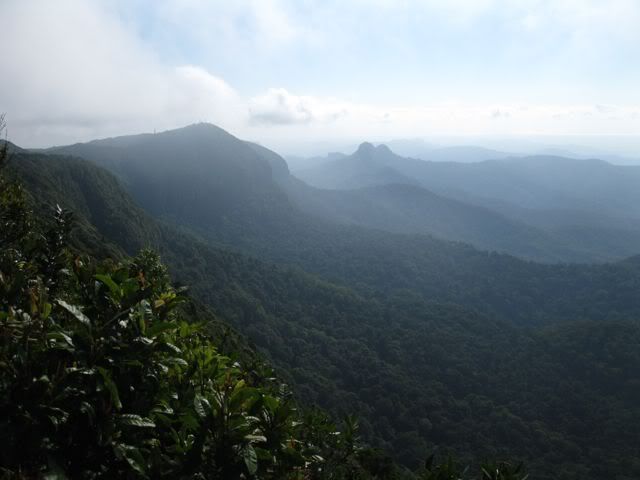 Well clearly it's been a while between posts. I spent a month in Tasmania as planned, and had a great time, but I haven't been able to post about it due to a computer suffering a functionality phobia. Consequently I have some posts to catch up on. The most recent thing I've been dealing with is the usual searing heat that I simply can't stand. As the picture above shows, the haze from the humidity was obvious from the top of Springbrook. It's days like this, when the humidity effectively means the sun doesn't shine properly all day, that are just generally unpleasant.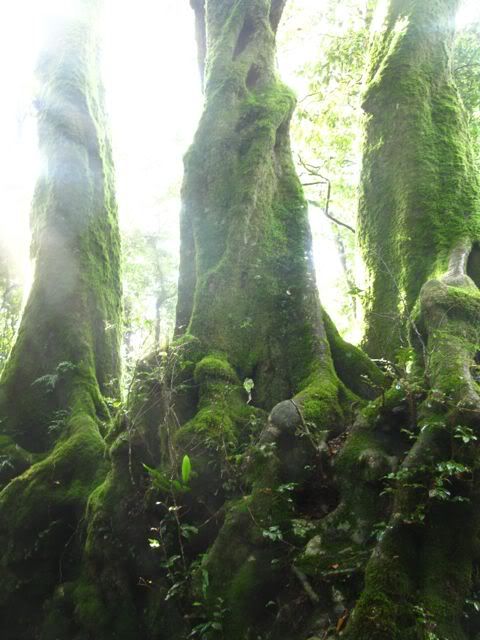 As it was, I decided to head for the summit of the mountain, knowing that at least the descent would be a lot cooler. It was, too. Officially a climb the size of Springbrook should wipe 6.5 degrees (c) off the temperature, in practice, the gap almost always seems to be much higher than that -- especially if you've managed to cover yourself in sweat on the climb.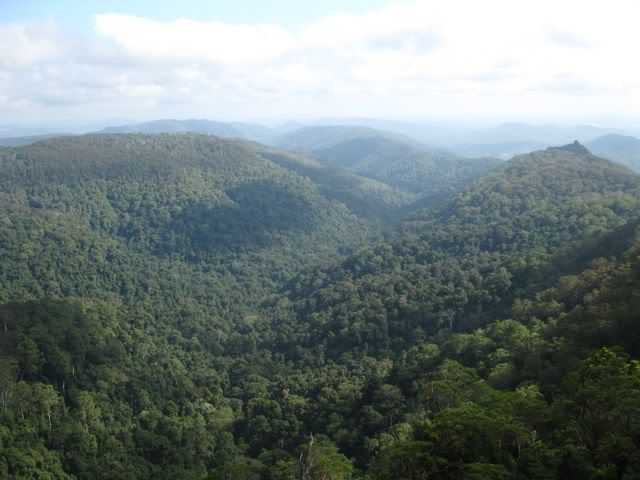 With that in mind, I decided to spend some more time on the higher points, heading for Goomoolahra falls on the Eastern side of the escarpment. This place was famous for a drunken idiot walking off the edge of the cliff and falling 100 metres to his death a couple of years ago, and as useful as that event is, I still prefer to focus on the sight of the waterfall next to the cliff face. The views can be even better at a slightly lower point of the falls sequence, but I didn't have time on this particular day. I just had to enjoy what I had, such is life.