28
So yesterday I had a birthday, however one wonders what turning 28 really means. I'd say the answer is "not very much". 18 (or 21 in some cases) means that you can "legitimately" do all the things you've been doing for years anyway. 30 (or is it 35?) means you're supposed to question where your life is going. 28 just means I can tick off one more day before my November tour. Ra.
They promised me a storm on the ride home from work last night. Some guy at the weather bureau issued a warning about thunder, hail and all sorts of exciting things. However, all we had was a bit of light rain. I'm a little disappointed I have to say. I kind of enjoy the challenge of the supposedly inclement weather, and after 5-6 months of the dry season, we could really use the rain. A brief shower was about all that actually happened, meaning I need to remember to put the shower water on the passionfruit vine at this budding stage. Either way, there's something special about dark clouds over the rolling waves in my view.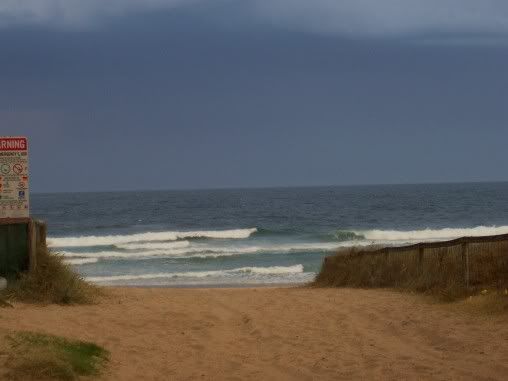 What has been surprising about this dry season is the way the wildflowers have stayed out later in the year than usual. This may have something to do with the unseasonally cool temperatures -- just 13 degrees C this morning in Currumbin Valley. These are the conditions I like, no arm warmers or jackets for me out there, just the light-weight short-sleeved jersey. Eventually it rose to 24 degrees C by 9am (and probably much warmer through the day). Considerably less pleasant in my view.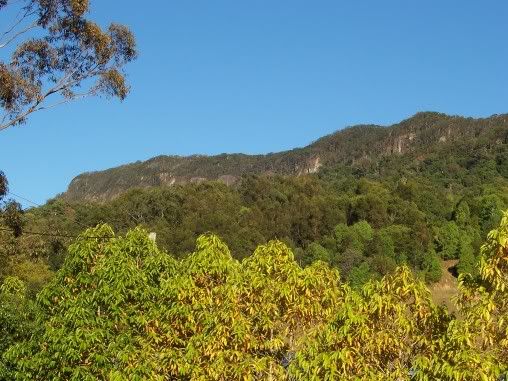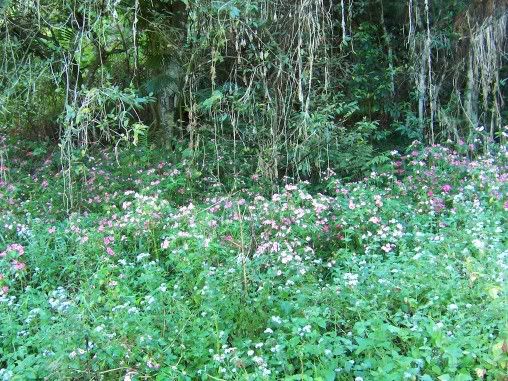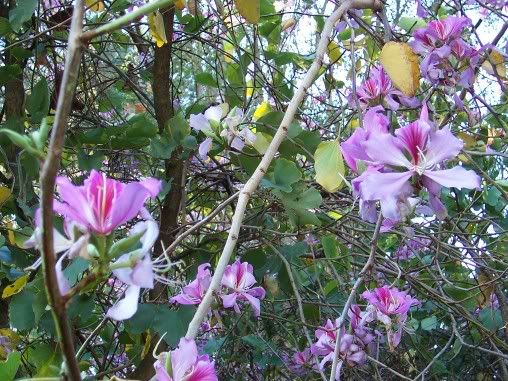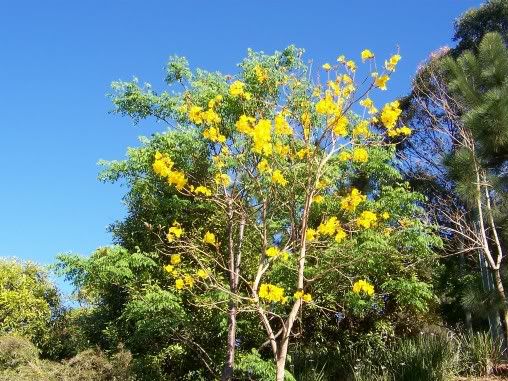 My calendar project appeared to suffer a loss today, but it could work out for the better. Seems it's going to be harder than I expected to find a camera shop that can print a calendar. However, I may be able to afford to buy a decent photo-printer myself in the near future, they don't appear to be as expensive as I thought. I think I'll shell out the 3oo bucks or so, after all, I can probably use it next year, too, should I decide to design my own calendar again.
I'm still trying to decide what to do tomorrow. Right now I'm in a bit of a lull, where I don't feel like doing a lot. This feeling only came up at about lunchtime today, and with some luck it might disappear soon. The plan had originally been Springbrook or Binna Burra, just a short ride after last weekend's epic, and next weekend's Tweed Valley circuit (around 170-180km). That may be part of the problem. Sometimes the motivation for the so-called "lesser rides" isn't there. On the other hand, if I don't go at least somewhere, I'll be frustrated into next week.