Stiffness
Seemed a little strange to me that the stiffness apparently resulting from my crash should start kicking in now, but kick in it did last night. I had trouble getting comfortable for a while after I went to bed, but I still managed to get a decent amount of sleep regardless. This morning I awoke again to find a landscape covered in bushfire smoke. It's a real crisis around here at the moment, and it seems there are still people around who think lighting fires is "kewl, man!". In a way it was good, as it allowed me to rediscover something I hadn't seen in a while -- Piggabeen.
It's a while since I last ventured out that way, and sadly, urban development seems to be extending westward from the coast now (is nothing sacred?), but it's still possible to get clear of it out that way right at the moment. There are a few charms out there still, even though it's pretty dry and relatively barren right at the moment, not that anyone would realise that from this view of the Cobaki Broadwater.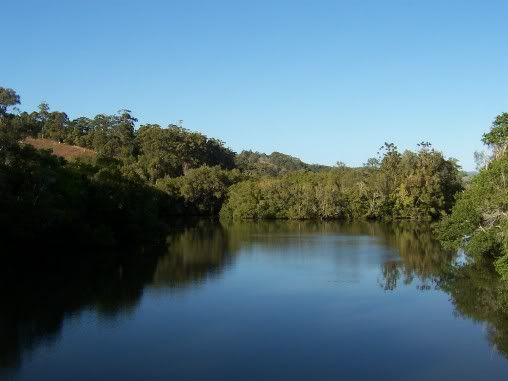 Even some of the dirt roads I rode out here last time around appear to have been sealed now. Sad really, because for a while it offered the chance of something different. Still, I intend to enjoy it out there while it lasts. I've already said that I don't intend to remain on the Gold Coast forever.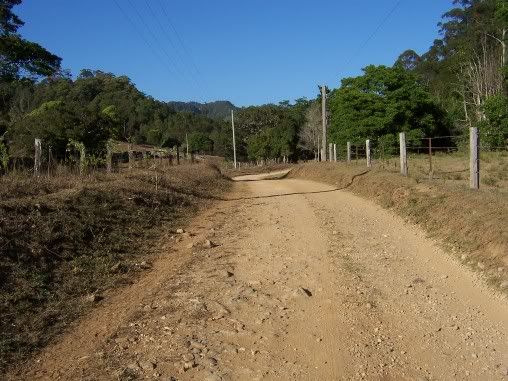 Tomorrow's scheduled for the Tweed Valley, and once again nobody seems interested in joining me. Mind you, it could be my only escape from the bushfire smoke, so I'll go anyway, and just hope the weather cools down a little.