Whatever doesn't kill me...
For some reason since that stupid crash on Thursday I've felt pretty well invincible. Today's ride was no exception. Martin joined me for the early part (although he didn't ride the whole circuit) -- represented by the climb of Tomewin.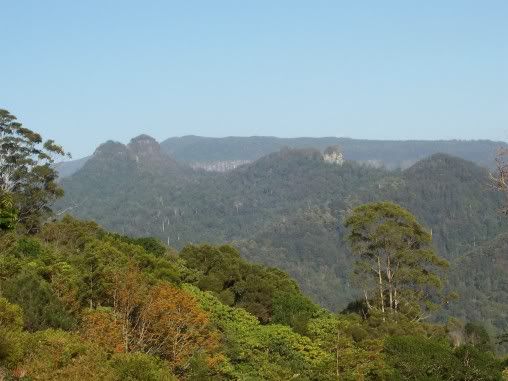 It was on this one, where I was supposed to be keeping myself in reserve for the challenges later that I just felt invincible, like nothing could stop me. Every so often this feeling comes along when riding, and it's extremely liberating. A feeling that you can meet any challenge thrown at you, be it wind, rain, hills, anything! Of course, the scenery helped.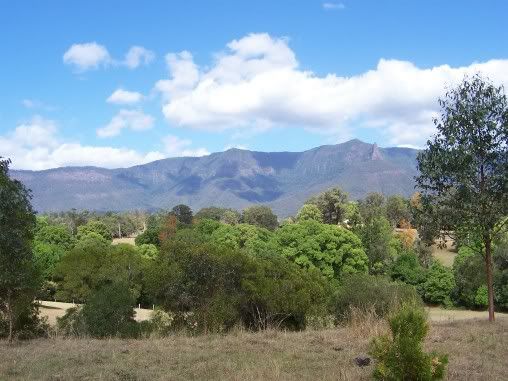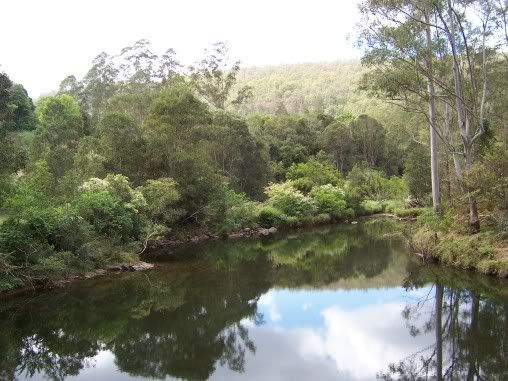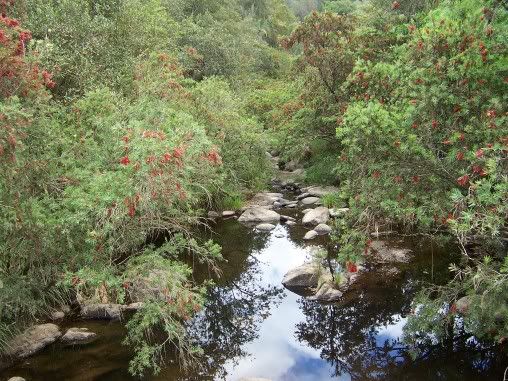 Perhaps it's the inspiration provided by scenery like this, that allows us to forget that we are, supposedly, tiring as the ride goes along. Perhaps it's the sense of achievement that comes with completing an imperial century. I cannot, however, account for why I should also have had this feeling yesterday.
Also finally got to take the detour of Richards Deviation today -- a narrow, winding rough dirt road south of Murwillumbah. Only short (about 2.5km in length), linking Stoker's Siding with the old Pacific Highway. However, it was definitely worth doing for the ride through the Ironbark forest. I might include that as a regular detour in future. Sometimes I don't know how to react to these discoveries. On the one hand, I'm glad to find them, but after 10 years in this region, I sometimes wish I'd found them a little earlier.